BREAKING: No excuses now. Gyms allowed to reopen Friday.
New order from governor also opens playgrounds, bowling alleys, museums; gathering limits raised
Good afternoon! Today is Tuesday, September 1, 2020, and we're coming to you with HOT BREAKING NEWS.
Need to sign up for The Ledger's e-newsletter? We offer free and paid plans:
---
North Carolina's new 'Phase 2.5' starts Friday at 5 p.m.:
- Indoor fitness facilities and bowling alleys can open at 30% capacity
- Museums can open at 50% capacity
- Playgrounds allowed to open
- Mass-gathering limits raised to 25 indoors, 50 outdoors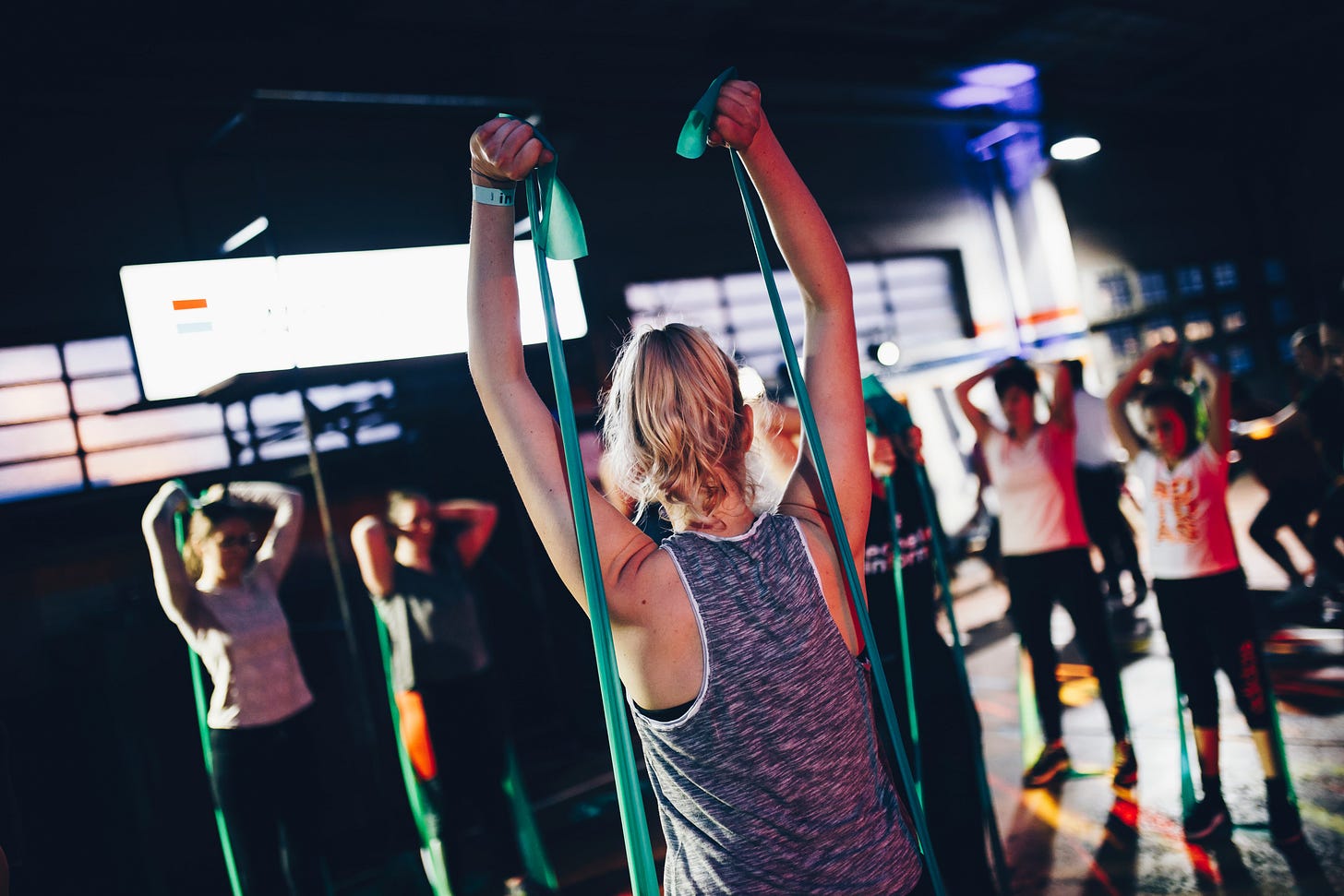 (Photo by Unsplash/Geert Pieters)
North Carolina will move into its next reopening phase Friday at 5 p.m., with gyms, museums and playgrounds allowed to open for the first time since March, Gov. Roy Cooper said this afternoon.
In addition, Cooper said he is raising the number of people allowed at gatherings to 25 indoors and 50 outdoors, which should allow a larger number of events.
At a news conference, Cooper said the state's Covid numbers are continuing to move in the right direction, despite outbreaks at some college campuses that reopened last month. And he and the state's top health official, Dr. Mandy Cohen, continued to urge the state's residents to be vigilant and wear masks to keep trends heading the right way.
"We're encouraged but cautious," Cooper said. "Stability is a victory. The forest isn't as thick, but we're not out of the woods."
You can read Cooper's new executive order here. It lasts until Oct. 2:
It also allows bowling alleys, skating rinks and indoor sports facilities such as basketball and racquetball courts to reopen. Rules on the sports- and fitness-related reopenings require them to operate at a maximum 30% capacity. Museums and aquariums can open at 50% capacity.
Timing: Although the order allows reopenings Friday at 5 p.m., it will likely take longer than that for facilities to line up staffing and actually reopen.
Places that still remain closed include:
movie theaters

night clubs

amusement parks

bars
The order announced today has no effect on restaurants, which are at 50% capacity, or schools, which are mostly online.
Positive numbers: The Covid numbers the states watches most closely have all been moving in the right direction for weeks: The number of cases appears to have peaked in mid-July, hospitalizations have been steadily declining for at least a month and the percentage of positive tests has decreased — though all of those indicators remain higher than state officials would like.
Time to get your fitness on?
The lifting of the ban on gyms and yoga studios is likely to come as welcome news to people who have missed the routine of a regular workout. Some have adapted, of course, and taken up Covid-approved activities such as walking or running, and some fitness classes have moved outside despite the summer heat.
Gym loopholes exploited: Some gyms even found a workaround, by following state guidance that said they could open "to serve any people prescribed or directed to use those facilities by a medical or health care professional." Queen City Nerve reported last month that Burn Boot Camp in Charlotte was holding indoor classes for members who showed a doctor's note. Raleigh TV station WTVD reported this week that two other gyms, Planet Fitness and Crunch Fitness, planned to take it a step further by opening for members who had "a medical need to exercise" — but that they wouldn't require medical documentation out of respect for "personal privacy."
Although gyms were closed to help prevent the spread of Covid, the reduced options for exercise have had their own health consequences — along with staying at home more and shifting to unhealthy comfort food. A May poll by WebMD found that nearly half of women and almost one-quarter of men said they had gained weight "due to Covid restrictions." Some people jokingly called it the "quarantine 15." Studies have shown that even small changes in body weight over short periods can eventually lead to substantial weight gain, with potentially serious effects on health.
Well, enough talk. Now, it's time to pump … you up.
---
Need to sign up for this e-newsletter? We offer free and paid subscription plans:
The Charlotte Ledger is an e-newsletter and web site publishing timely, informative, and interesting local business news and analysis Mondays, Wednesdays, Fridays and Saturdays, except holidays and as noted. We strive for fairness and accuracy and will correct all known errors. The content reflects the independent editorial judgment of The Charlotte Ledger. Any advertising, paid marketing, or sponsored content will be clearly labeled.
Got a news tip? Think we missed something? Drop us a line at editor@cltledger.com and let us know.
Like what we are doing? Feel free to forward this along and to tell a friend.
Searchable archives available at https://charlotteledger.substack.com/archive.
On Twitter: @cltledger
Sponsorship information: email editor@cltledger.com.
Executive editor: Tony Mecia; Managing editor: Cristina Bolling; Contributing editor: Tim Whitmire; Reporting intern: David Griffith