Discover more from The Charlotte Ledger
Delivering smart and essential news to Charlotte, one email at a time.
Over 19,000 subscribers
The new rules of Charlotte event planning (free version)
Plus: Something big in the works in Eastover?; How to launch a book in a pandemic; Breweries say they are not bars; The Manor's opening movie in 1947 was about an abandoned chicken farm
Today is Friday, May 22, 2020. You're reading The Charlotte Ledger, an e-newsletter with local business-y news and insights for Charlotte, N.C. If you like what we do, tell a friend.
Editor's note: This is a shorter, free version of The Charlotte Ledger sent to people on our free sign-up list. The complete version for paying subscribers went out 15 minutes ago. It included:
The full article on how Charlotte event planners are adapting to new restrictions — and what events might look like in the fall

The full article examining land records in Eastover that might offer a clue about the replacement for the Manor Theatre

Details on a new townhome development planned near Plaza-Midwood
Paid subscriptions to The Ledger start at $9/month, and you receive full access to every edition by email and on our website, including the complete Wednesday and Friday issues. Details here.
---
Editor's note: Because of the Memorial Day holiday, the next regular edition of The Ledger will be on Wednesday, May 27.
---
Smaller gatherings, more tickets and outdoor venues will be popular this fall; Be creative 'or you don't survive'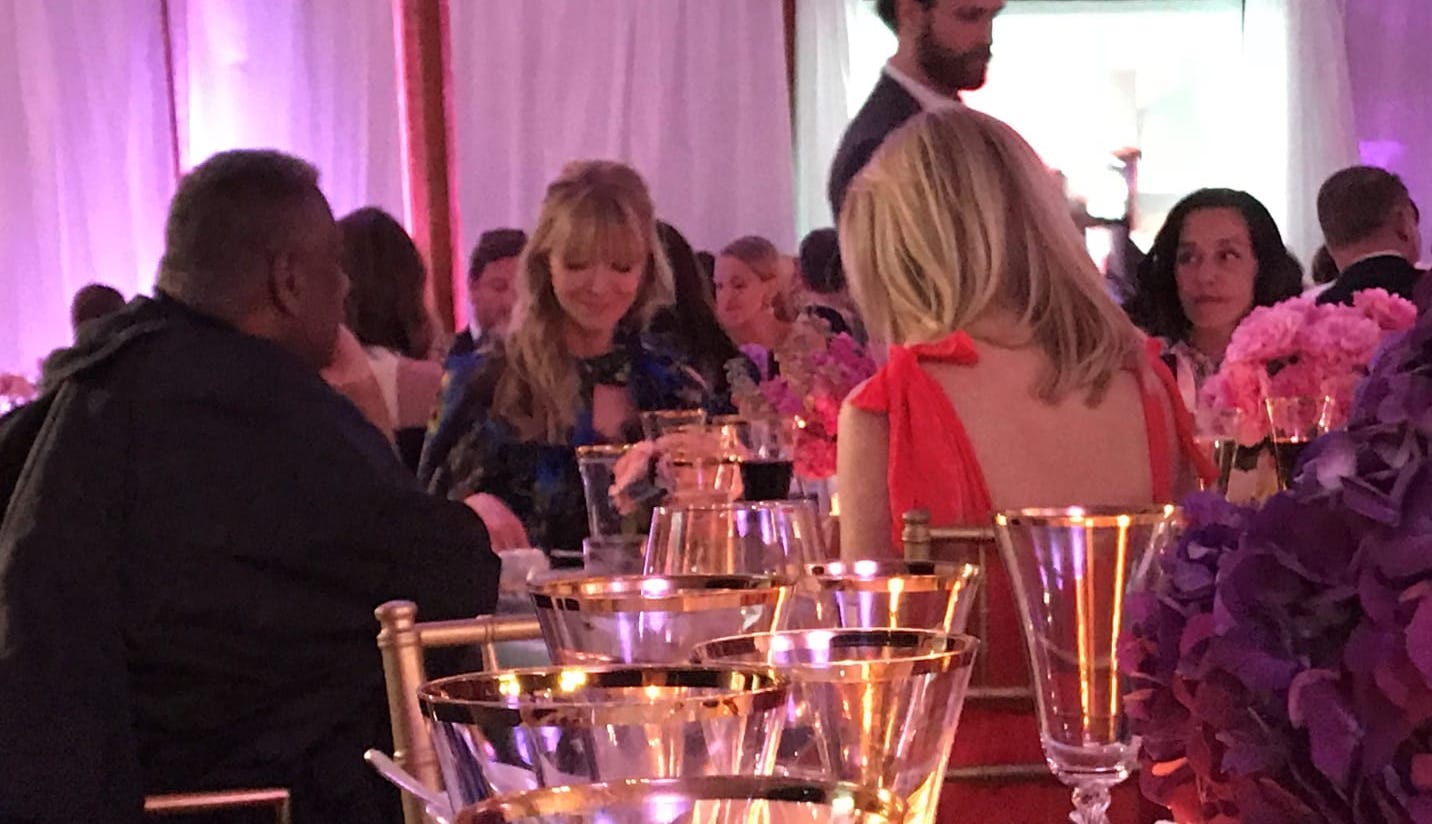 Many events that were supposed to have been held in the last two months were postponed until the summer and fall. Although Charlotte event planners are unsure when events might be able to resume, they are envisioning ways to plan gatherings that conform to new rules and a wary public. At the Mint Museum on Randolph Road, site of the 2018 Coveted Couture gala (shown here), the venue has an internal task force evaluating safety measures, signs and staff protocols, a spokeswoman said.
by Tony Mecia
With Charlotte slowly emerging from a two-month lockdown, heading to a big event might be hard to fathom at the moment. But organized gatherings will return at some point — and local event planners have been busy devising outings that are more in tune with the times.
Say goodbye to flashy fundraising buffet dinners held in cavernous hotel ballrooms.
In their place, look for small events held outdoors that require tickets and masks as conditions of entry.
"Events will definitely be back, and they'll be back stronger than ever, because people will want to go out again," says Casey Wilson, owner of Carben Events + Marketing, which plans events including music festivals, bike rides and Charlotte Wine & Food festival. "They're probably going to look a little bit different for the fall."
Hoping for a comeback: Like many sectors of the economy, the events industry has largely ground to a halt. Some events have migrated online. For the most part, though, there have been no in-person festivals, charity fundraisers, wedding receptions or corporate meetings since mid-March. Many businesses and nonprofits rely on events for large portions of their revenue.
It's unclear when they might resume. In a new order this week, Gov. Roy Cooper raised the limit on outdoor gatherings to 25 people. Indoor gatherings are still capped at 10. The state has said that in future phases of reopening the economy, it will raise limits on venue capacity and gathering size, but nobody knows what those new figures might be or when they will take effect.
That's troublesome in planning events, which often require months of legwork. Event planners pride themselves on being graceful problem-solvers, like dealing with the unexpected guests who show up at your wedding reception or improvising when the festival's sound system conks out. Now, the coronavirus is forcing them to tap into new levels of creativity to navigate restrictions on gathering sizes, rules for food service and public fears of leaving the house.
---
Manor Theatre replacement could be big
The announcement this week that the Manor Theatre in Eastover is closing after 73 years came as sad news to arthouse cinema buffs.
Anytime we lose a well-known location, people mourn its loss. They also want to know what will take its place. In the case of the Manor, the answer might be: something big.
---
Manor Theatre's 1947 opening: 'The Egg and I'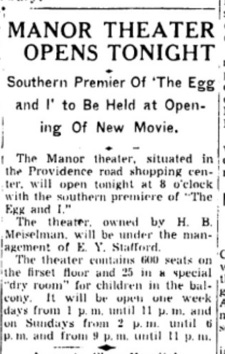 Readers of the April 11, 1947, Charlotte Observer learned of the opening of the new Manor Theatre, which boasted 600 seats on the first floor and 25 in a special "dry room" for children in the balcony. The first movie shown was "The Egg and I." (
Synopsis on IMDB
: "On their wedding night, Bob reveals to Betty that he has purchased an abandoned chicken farm. Betty struggles to adapt to their new rural lifestyle, especially when a glamorous neighbor seems to set her eyes on Bob.") Patrons of the Manor Theatre have already seen their last movie there, as Regal Cinemas announced Wednesday that it won't reopen after the coronavirus pandemic.
---
Yoga studios left twisting
Gov. Roy Cooper's order keeping fitness facilities closed came as an unwelcome and frustrating surprise to Charlotte's gyms and yoga studios — many of which were already making plans to welcome customers back after being shut for two months.
In a post Wednesday morning, Y2 Yoga in Cotswold was evidently eager to get its downward dog on:
But after Cooper's announcement, the studio posted that "Our doors will not be open until further notice."
---
How do you launch a book about party food in the middle of a pandemic?
Launching a book you've just written is a daunting task at any time, but launching a book about entertaining, when we're all huddled at home in the middle of a pandemic?
That was the challenge for Chrissie Nelson Rotko, a Charlotte assistant public defender who has a very popular side hustle as a food and travel blogger, and now, a cookbook author.
Rotko's new cookbook, "Stunning Spreads: Easy Entertaining with Cheese, Charcuterie, Fondue & Other Shared Fare," is all about how to make drool-worthy spreads and drinks for gatherings of friends and family. (Picture those charcuterie boards that are all over Instagram.)
The world was a different place when editors at New York-based Skyhorse publishing approached her last spring about doing a cookbook after seeing the popularity of her blog, Off the Eaten Path.
Rotko sweated through months of juggling her law career and book deadlines, and now that the June 2 release date is drawing near, she's finding new ways of getting the word out.
Normally, authors promote their books by holding signings in public places, doing media interviews and maybe launching a regional book tour to sell copies and meet fans. (Rotko has more than 6,400 followers on Instagram.)
Most of those things aren't happening for Rotko, or any author, this spring.
She talked to The Ledger about how she adjusted her book promotion plans, how she managed her disappointment, and how readers can look at recipes in a new way during this period with no in-person parties. (Answers are edited for brevity.)
On the original plan to promote the book: "The release date was always June 2, so we had an in-person party planned at Not Just Coffee on Jay Street in Wesley Heights for June 8. We were going to do a big grazing table, have photos from the book and sign copies. We kept it on the calendar until mid-April. Now it's scheduled for late July, but who knows?"
Was a spring event out of the question?: "My event planner, Jennifer Bishop of J. Leigh Events, is helping me plan a virtual event. (It was held Wednesday via Zoom.) I spent $400 of my own money on giveaways that support local businesses in Charlotte. We'll give away items during the event — handmade cheese boards from local artists, tote bags from Art Pop Street Gallery, gift cards to places like Orrman's Cheese Shop, and local honeys and cocktail kits."
How she's changed how she talks about the book, now that parties aren't happening: "People are trying to find ways to make some of their staying-at-home days a little bit more special. Instead of just eating cheese slices on a plate, you can make it kind of pretty before you eat it. We've been doing Saturday date nights where we make ourselves an app plate and then go into the backyard and sit by the fire pit. Maybe you're celebrating an anniversary while you're at home, or a birthday or a graduation. You can still celebrate even if we cannot have everyone in our homes. You could just celebrate that you make it through another week." — CB
---
---
In brief
Brewery confusion: Many of Charlotte's breweries were seeking clarity on Thursday about whether they are allowed to reopen today as part of the state's "Phase 2" plans. Gov. Roy Cooper's new order says bars should remain closed, but the trade group representing breweries said it believes breweries do not fit the state's definition of a "bar." It sounds as though breweries with kitchens will be allowed to reopen but others are keeping their interiors closed until receiving better guidance. On Instagram, Olde Mecklenburg Brewery declared: "We're a restaurant."

Attractions open in S.C.: Public attractions are allowed to open today in South Carolina, that state's governor said week. The move clears the way for the reopening of zoos, aquariums, water parks, amusement parks and miniature golf. (WLTX)

Compressed fall semester: UNC Chapel Hill and N.C. State will start classes about two weeks early, skip fall break and send students home before Thanksgiving before a possible resurgence of Covid-19. There will also "most likely" be restrictions on tailgating and fraternity parties, UNC's chancellor said. (WFAE)

New chief: Johnny Jennings, a 28-year veteran of the Charlotte-Mecklenburg Police Department, will become Charlotte's next police chief. Jennings replaces Kerr Putney, who will retire from the force after the Republican National Convention. Jennings, a deputy chief, was hired during a national search that drew about 60 applicants. (Observer)

Census data shows Charlotte's growth: Charlotte inched past San Francisco to become the 15th most populous city in the U.S., new census data show. Charlotte's population jumped 20% in the last decade, to 885,700 as of last July. Its growth rate was the fifth largest among cities with 500,000 people or more. The top four were Seattle; Fort Worth, Texas; Austin, Texas and Denver. (Observer)

Overdoses spike, needle exchange goes mobile: Queen City Needle Exchange, which supplies drug users with clean syringes and overdose reversal medications, has had to stop operating out of satellite sites around Charlotte due to Covid-19 and start meeting users wherever they are. Overdose calls in Charlotte rose by 24% from March 26 to April 22 compared to the same period a year ago, according to Charlotte-Mecklenburg Police Department. (Queen City Nerve)

Self-storage plan pulled: The proposal to build a self-storage facility on Rea Road near Colony Road has been withdrawn, City Council member Ed Driggs said in an email Friday morning. The plan by Fourstore LLC called for a four-story building on the site of an existing nursery. Some neighbors opposed it. "I communicated to the petitioner that, because of public opposition and for other reasons, I would not support the petition and did not expect it to pass a Council vote," Driggs wrote. "In view of my opposition and yours, they have decided not to proceed."
---
Correction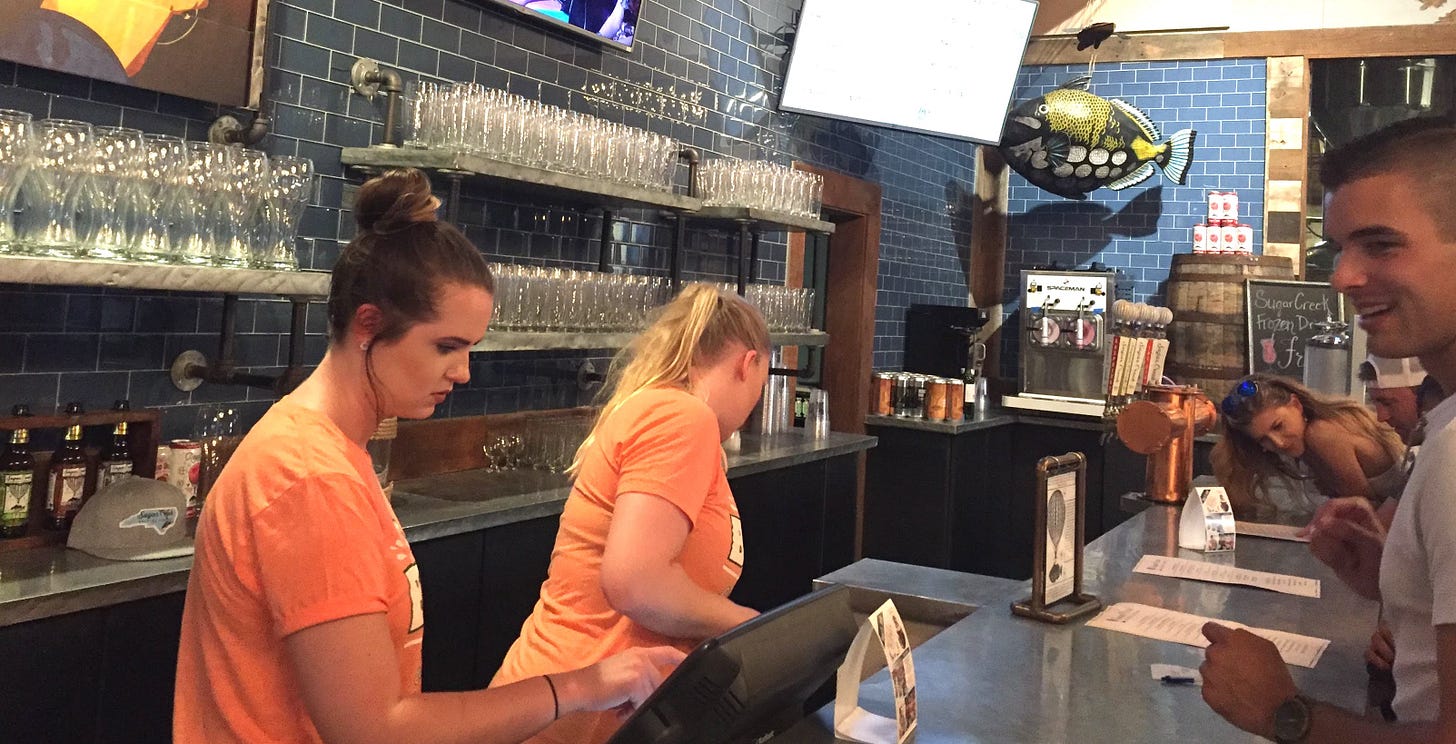 After Wednesday's email with the news of Gov. Roy Cooper's new executive order opening restaurants, two Ledger readers wrote in to point out that the photo identified as taken at The Broken Spoke last year was actually shot next door at Sugar Creek Brewing Co. The Ledger regrets the error and passes no judgment on those able to easily identify photos of Charlotte watering holes.
---
Need to sign up for this e-newsletter? Here you go:
Got a news tip? Think we missed something? Drop us a line at editor@cltledger.com and let us know.
Like what we are doing? Feel free to forward this along and to tell a friend.
Archives available at https://charlotteledger.substack.com/archive.
On Twitter: @cltledger
Sponsorship information: email editor@cltledger.com.
The Charlotte Ledger is an e-newsletter and web site publishing timely, informative, and interesting local business news and analysis Mondays, Wednesdays, Fridays and Saturdays, except holidays and as noted. We strive for fairness and accuracy and will correct all known errors. The content reflects the independent editorial judgment of The Charlotte Ledger. Any advertising, paid marketing, or sponsored content will be clearly labeled.
Executive editor: Tony Mecia; Managing editor: Cristina Bolling; Contributing editor: Tim Whitmire; Reporting intern: David Griffith