'You can't stop the music'
Plus: The week's top Charlotte news; South Charlotte photo essay; Let us teach you how to communicate with teenagers
Good morning! Today is Saturday, August 1, 2020. You're reading The Charlotte Ledger's Weekend Edition.
---
GETTING TO KNOW … DAVID FISK
British-born, motorcycle-riding David Fisk takes over as Charlotte Symphony CEO; Starts every day playing Bach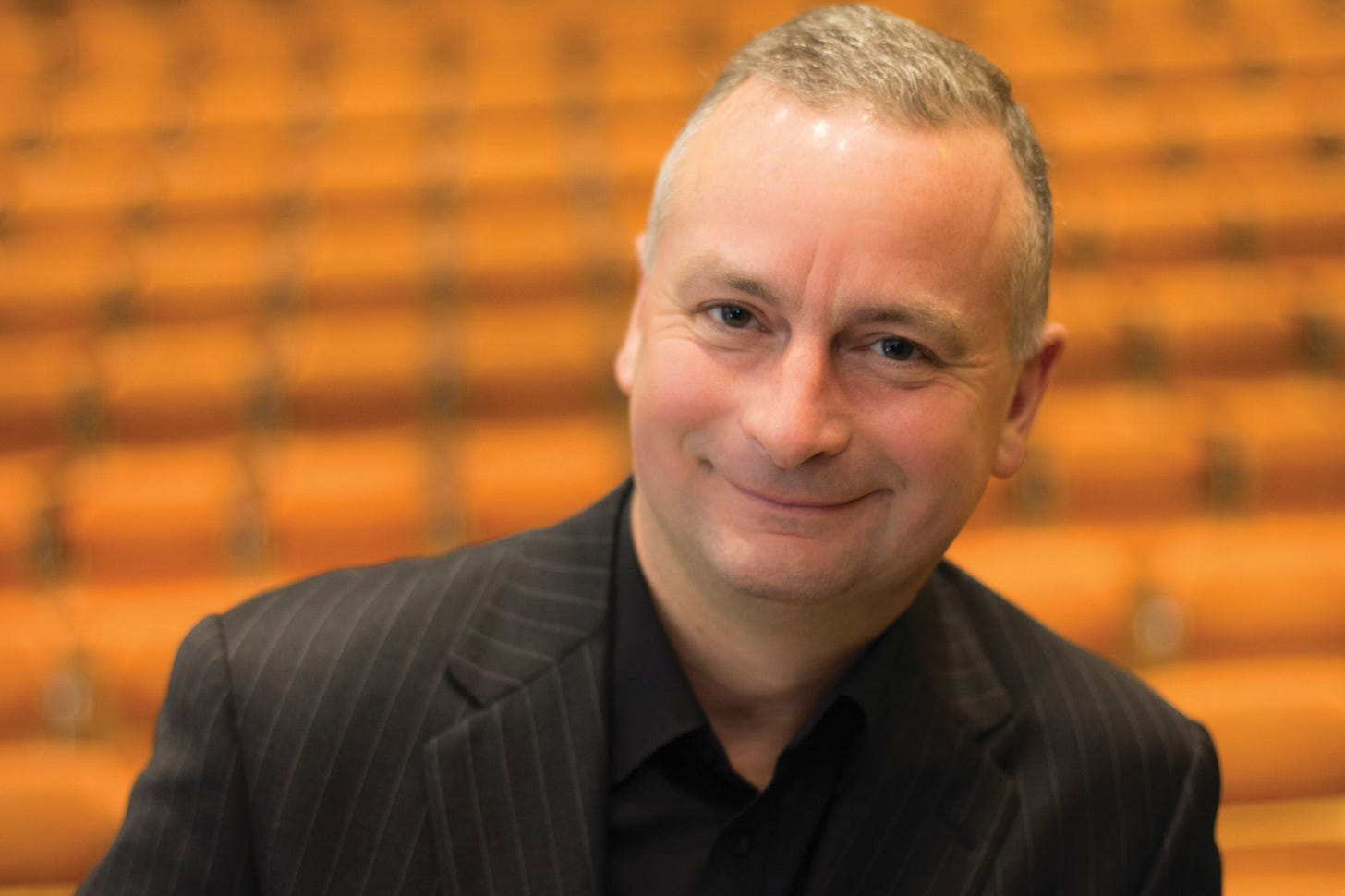 David Fisk will become the new president and CEO of the Charlotte Symphony on Aug. 31. (Photo by Keitaro Harada/courtesy of the Charlotte Symphony)
This is the first in an occasional series of interviews spotlighting Charlotte newsmakers who are making Charlotte a more interesting place. Is there someone you'd like to see featured in a future "Getting to know?" Email cristina@cltledger.com
by Cristina Bolling
It's hard to imagine a stranger time to be taking the helm of a big performing arts organization than now, when concert halls are dark, musicians can't practice en masse, and there's no telling what turnout will be once tickets go back on sale.
David Fisk will assume the role of president and CEO of the Charlotte Symphony on Aug. 31, succeeding Mary Deissler, who held the position from 2016 to 2019. Michelle Hamilton, the symphony's vice president of development, has been serving as interim president.
Fisk comes to Charlotte from the Richmond Symphony, where he's been executive director since 2002. He was born in England (he shares his British heritage with Charlotte Symphony music director Christopher Warren-Green), and met his wife, Irish soprano Anne O'Byrne, while doing post-graduate work in piano accompaniment with the Royal Northern College of Music in Manchester, England.
Before coming to Richmond, Fisk had leadership roles in arts organizations in England and Ireland, including serving as chief executive of the Ulster Orchestra in Belfast, Northern Ireland.
The Ledger talked to Fisk by phone from his home in Richmond, where he was packing up his furniture for the move to Charlotte. His remarks have been edited for brevity.
Q: What's it like becoming the leader of a city symphony at a time when it can't perform?
It's not that the music has stopped — it's like water finding its way downhill. It's gone quiet on the official schedule, but the Charlotte Symphony musicians are still out there and they're still playing. Not just for themselves, but for others. Look at what they've been doing with these porch concerts and so on. You can't stop the music. It's important that we don't, because I think it's a real demonstration of our invaluable and unique contribution that we can play, literally, in helping communities come back together.
Everybody is yearning for the chance to get back to being with their friends and being part of a communal experience, whether it's being in church or the movies or the baseball ground or the concert hall. We just have to do it safely and sensibly. Coming in at the beginning of September will be at a point when the CSO has made its plans for how the music is going to come back on the stage in the fall, so I should be delighted to be arriving as those plans are getting finalized so that we are able to start performing again in October. I don't want to jump the gun, but yes, I think you can expect there to be concerts starting again in October.
Q: What do you see as the role of the symphony within the community?
It comes down to those three elements of performing, teaching and championing music. As a performing organization, I would like to think that the Charlotte Symphony is the go-to place for experiences of the highest quality and greatest impact. I'm a total proponent of playing music of all kinds, just as the Charlotte Symphony already does. To me, the entertainment that some people get from watching a movie with a soundtrack played live is just as valuable to them as going to hear a great symphony might be to the next person. It's not for us to judge which is the more valuable experience.
Some of the greatest collaborations I've done in the course of my career have been in partnership with others where they have enabled us to do our most profound work, whether it's with the Jewish community and remembering the Holocaust or recognizing the 150th anniversary of the Emancipation Proclamation. We need to meet people where they are, and I mean it both figuratively and literally. Take the music to the people, and present it to them in a way that they would love to have it. As far as teaching is concerned, if we're not passing on that love of music to the next generation, then we have no future. Part of it is strategic self-interest, and part of it is altruism that comes out of the fundamental belief that everybody has a right to enjoy the arts.
Q: Tell us about the unusual — and remarkable — start of your music career.
I was a singer — a boy chorister — as a kid. I was sent away when I was 8 to be a boy chorister at St. Paul's Cathedral in London, where I was at boarding school for 5 years. We did some really cool things as well as the serious business of singing in the cathedral every day. We did a movie soundtrack and we did lots of Christmas shows. The Perry Como Christmas show would come, or Tom Jones. We also sang in the great state services, like the Queen's Silver Jubilee. I have lots of memories of meeting members of the royal family. When you're singing in a cathedral every day and playing the piano, learning the cello, it gets music into your blood. When I left there when I was 13, there was never really any doubt that I was going to be a musician. It was just a question of what kind of form it would take.
Q: You're still a pianist. Do you have a favorite composer, or someone you find yourself gravitating toward when you sit down at the piano?
I have a discipline that I start every morning with a swim, but then after that I come back to the house and get ready for work. I then play Bach. Anything by Johann Sebastian Bach, just for 15 or 20 minutes, before I get going for the rest of the day. There is something about him that is wonderful and it's grounding and it gives you peace of mind at the same time as actually waking you up, because it's not easy to play well. … I've played a lot with members of the symphony here (in Richmond). … I do a lot of volunteering with the symphony here for fundraisers, and I also still play as a church substitute organist just to keep my hand in, so I'm also happy to help out in Charlotte in that regard. My wife still has a very active singing career in Richmond. We play a lot together. I play (piano) for her in recitals, and so on.
Q: Do you have any hobbies outside of music?
I try to keep very active. I swim every morning at 5:30. I have a motorcycle, so I get lots of fresh air that way. I have a Triumph, which is fairly new. And when I can, I also like to ride horses and play tennis.
To see Charlotte Symphony musicians perform during quarantine, check out their al Fresco concerts, which they've been presenting for free this summer on Facebook and YouTube. The Symphony will also continue to share broadcasts of past performances, new videos featuring CSO musicians, and more free digital content through #CSOatHome.
---
Teen talk: Build your vocabulary
Impress and delight the young people in your life by using the words they use. The Ledger shows you how in this occasional Saturday feature.
Today's word: BOUJEE (adj.)
Pronunciation: BOO-zhee
Definition: Luxurious, elite, rich
Used in a sentence:
Additional comment: The word was popularized by hip hop trio Migos in the 2016 song "Bad and Boujee" (NSFW) and more recently in this year's hit "Savage" by Megan Thee Stallion (NSFW).
Ledger analysis: Appears to be a variation and abbreviation of the French word bourgeoisie — except it is flipped to have a positive connotation instead of the negative overtones in Marxist literature.
— Caroline Mecia, age 17
---
Today's supporting sponsor is Soni Brendle:

---
This week in Charlotte: CMS pulls plug on in-person classes; Gano out; Cooper orders last call at 11 p.m.
On Saturdays, The Ledger sifts through the local news of the week and delivers the top articles to your inbox — regardless of where they appeared — in areas including education, sports, politics and business. We'll help you get caught up. That's what Saturdays are for.
Education
Politics
Local news
Business
Sports
Reading list
---
Weekly photo essay: Around town

Continuing with our weekly photo essay series in partnership with The Biscuit, this week's photographer is Kayden Hunt. Kayden, who is starting at UNC Chapel Hill this month, shares photographs she took of her home, the Ballantyne community, under the uncertainty of Covid-19.
She writes: "You'll see the impacts of Covid-19 through my lens, literally and figuratively. Throughout the pandemic, my community attempts to make efforts to come together in times where we have to socially distance ourselves."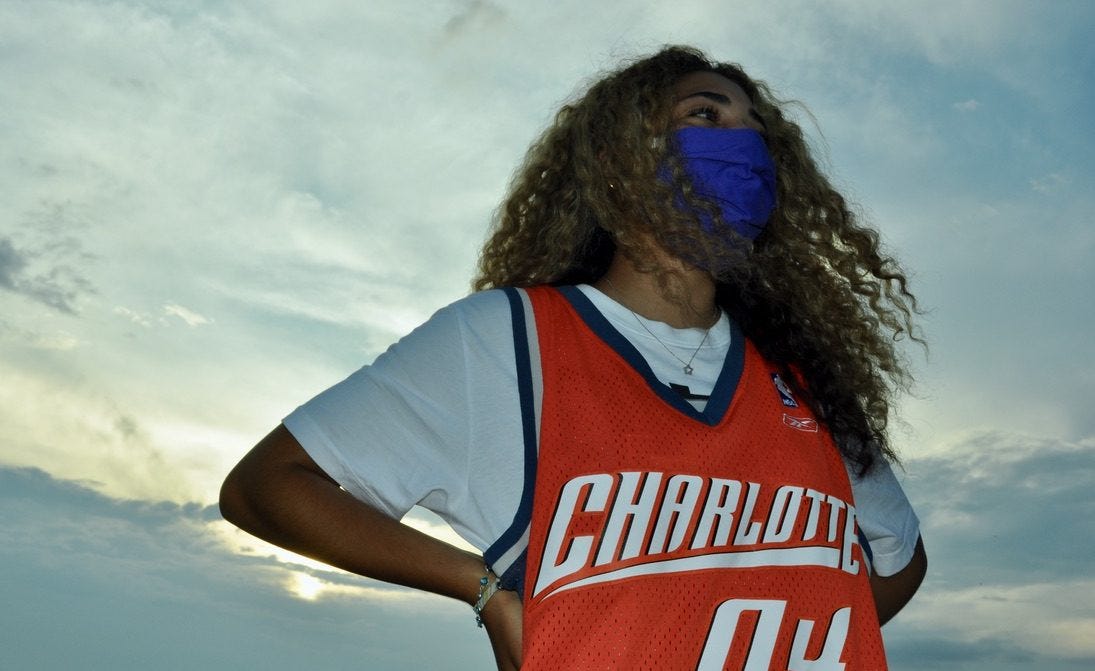 Bella Hernandez poses as she sports a throwback Bobcats jersey while looking at the beautiful sky on the top of a Ballantyne parking deck.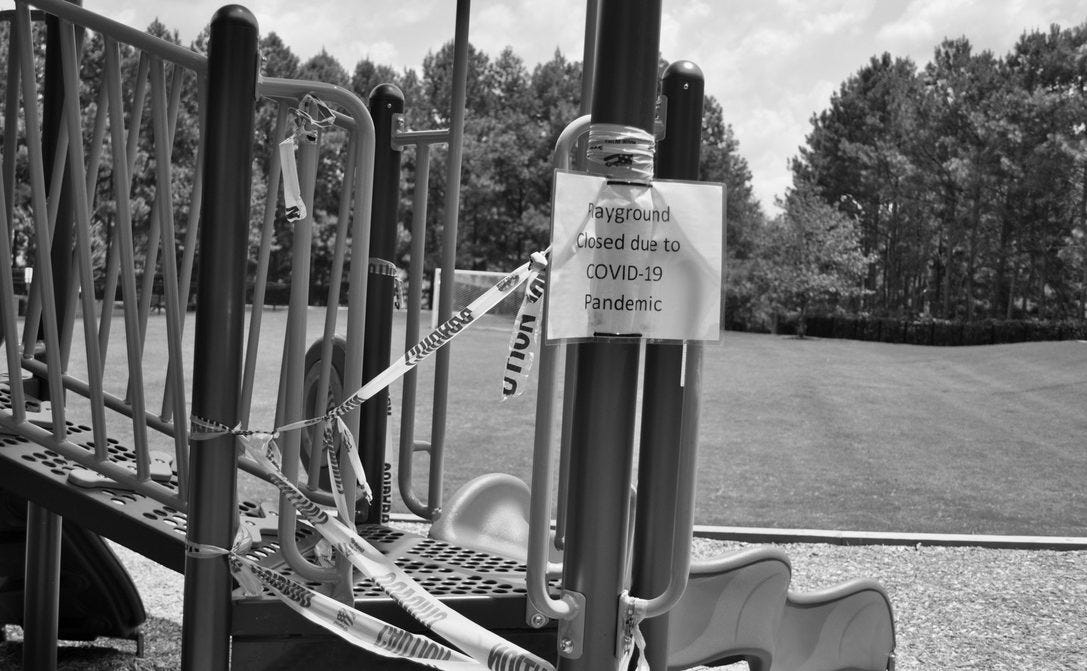 My favorite park, Ballantyne Brick Church Court Park, remains closed off to the public with the help of caution tape and signs on the playground.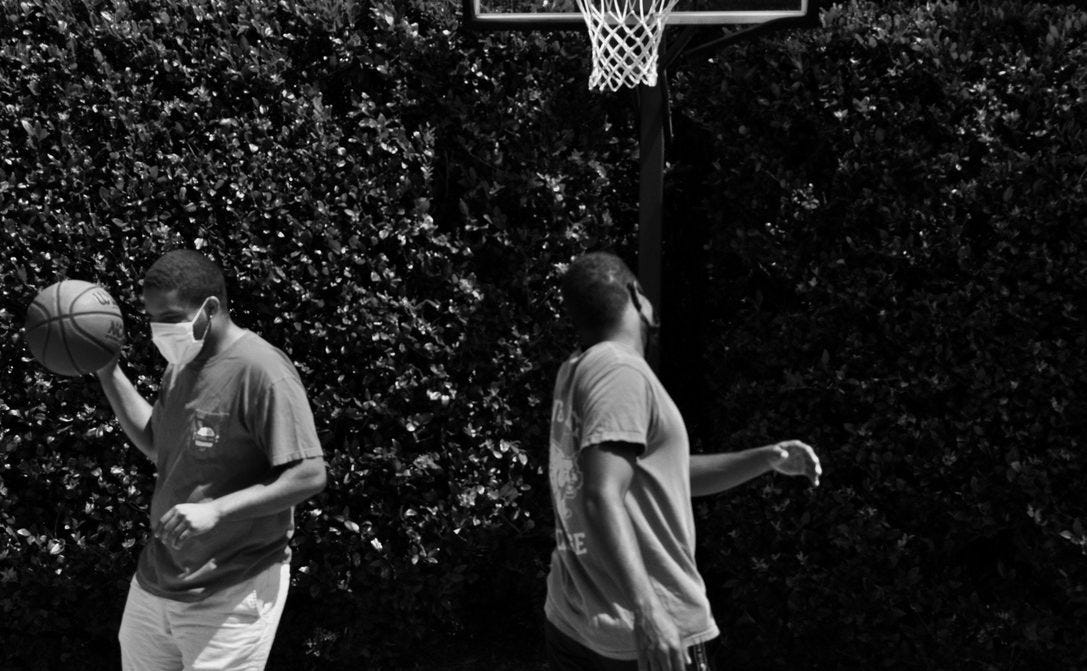 "The grind never stops" states Austin and Aaron as they play a one-on-one basketball game with masks on.
Check out the full gallery here.
Each week, The Biscuit and The Ledger offer views of neighborhoods and communities across the city through the eyes (and lenses) of local photographers.
---
Need to sign up for this e-newsletter? We offer free and paid subscription plans:
The Charlotte Ledger is an e-newsletter and web site publishing timely, informative, and interesting local business news and analysis Mondays, Wednesdays, Fridays and Saturdays, except holidays and as noted. We strive for fairness and accuracy and will correct all known errors. The content reflects the independent editorial judgment of The Charlotte Ledger. Any advertising, paid marketing, or sponsored content will be clearly labeled.
Got a news tip? Think we missed something? Drop us a line at editor@cltledger.com and let us know.
Like what we are doing? Feel free to forward this along and to tell a friend.
Searchable archives available at https://charlotteledger.substack.com/archive.
On Twitter: @cltledger
Sponsorship information: email editor@cltledger.com.
Executive editor: Tony Mecia; Managing editor: Cristina Bolling; Contributing editor: Tim Whitmire; Reporting intern: David Griffith