Discover more from The Charlotte Ledger
Delivering smart and essential news to Charlotte, one email at a time.
Over 19,000 subscribers
Charlotte's hospitals are returning to normal
Plus: Why most of Charlotte's IHOPs remain closed; Ballantyne backlash over arrow signs; Bill Spoon's BBQ sells to developer; N.C. unemployment falls; Neiman Marcus gets into the holiday spirit
Today's Charlotte Ledger is sponsored by Count on Me CLT. To help save lives, jobs and businesses, please wear a mask, wait 6 feet apart and wash your hands often. Visit CountOnMeCLT.com for more information.

---
Fewer Covid patients, while non-Covid numbers rise to pre-pandemic levels; Financially 'devastating' last few months?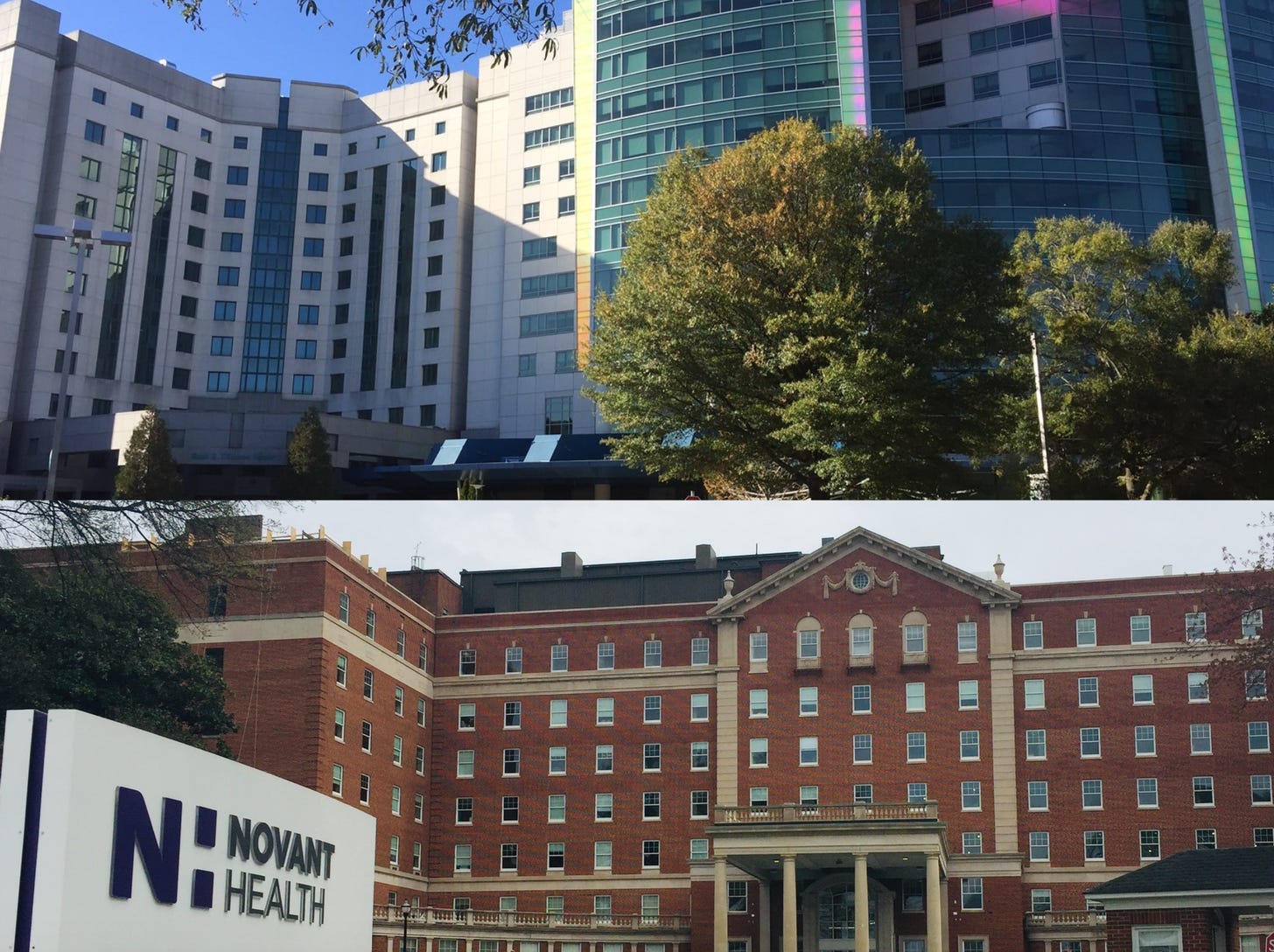 by Tony Mecia
Five months ago, Charlotte's two major hospital systems were postponing elective surgeries, experiencing huge drops in patients and planning for a massive field hospital.
Today, Atrium Health and Novant Health say they're just about back to their usual numbers of patients.
In an update to Mecklenburg County commissioners last week, county health director Gibbie Harris said: "Their non-Covid hospital beds have returned to baseline. Where they normally are this time of year, they are now."
It's a huge switch from where Charlotte's hospitals were this spring, when they took steps to overhaul their operations to make way for an anticipated surge of Covid patients that largely didn't materialize. They cancelled elective surgeries, found space for additional beds, moved recovering patients elsewhere and set up virtual care almost overnight.
Patients feared catching the virus and stayed away from doctors' offices, and the number of people visiting local emergency rooms plunged by about half. Atrium and Novant started spreading the word that they were, in fact, the best places to go if you were sick.
Non-Covid patients slowly started returning, and at the same time, the number of Covid patients has been declining. Covid hospitalizations peaked July 26 at 210 patients, county data shows. Last week, the health department said the number of Covid hospitalizations fell below 100 for the first time since June 10. Charlotte hospitals ordinarily are licensed for about 2,200 hospital beds.
Atrium and Novant don't usually like to discuss specific numbers of patients, though they regularly report their numbers of available hospital beds to government officials. Asked about the county's assessment of their operations, they confirmed in statements to The Ledger that their numbers are about back to normal.
Atrium said: "We are back to pre-Covid levels in our facilities in most respects."

Novant said it is "at near normal levels" of patients seeking outpatient services. It said the number of patients arriving with serious non-Covid medical issues is "high" but that the number of people heading to emergency rooms is still down about 15%.
The hospitals say they still have the ability to accommodate any surges of Covid patients, and they continue to take precautions against the spread of Covid. The hospitals and local health officials continue to emphasize that the strategies of wearing masks, washing hands and staying more than 6 feet apart continue to be essential — even though the Covid numbers might be dropping.
Financial struggles for hospitals: Although a lot of people probably think Covid has been a boon for hospitals, the financial effects of the pandemic are actually expected to be severe.
"This is going to be devastating to the industry overall and will have a downstream effect on access to care for everyone as well as the overall economy," says Matthew Hanis, a Charlotte-based business of healthcare expert and publisher of the Business of Healthcare interview series. "… It's a complete bust for an industry already struggling."
Hanis says hospitals are spending more on expenses such as cleaning and paid employee absences while simultaneously losing money with the disappearance of lucrative elective surgeries. Reimbursement for Covid-related care is also poor, he says.
Longer-term, though, there could also be benefits to hospitals, such as the quick shift to lower-cost virtual care, Hanis says. In addition, financial losses could result in cutbacks to the number of expensive hospital beds, which could make healthcare cheaper. The U.S. has many more acute-care hospital beds per capita than most other developed countries, which drives up costs, he says.
Related Ledger articles:
---
Charlotte's IHOPs remain mostly out of commission
Charlotte residents craving a Rooty Tooty Fresh 'N Fruity breakfast platter or funny face pancakes have been having a rough time lately, as the majority of Charlotte's IHOP restaurants remain closed six months after the start of the pandemic.
A lot of restaurants in town have fallen on tough times, with capacity limits and diners slow to return.
But IHOP's problems in Charlotte seem to stem primarily from the May bankruptcy filing by IHOP's franchisee in the Southeast, CFRA Holdings. The company operated 49 IHOPs in the Carolinas, Tennessee and Virginia — including 13 in the Charlotte region. After it was forced to close some of them in March because of stay-at-home orders, IHOP corporate put the company in default of its franchise agreement, and it ran out of money, bankruptcy court documents show.
CFRA is liquidating and selling its assets to Sun Holdings of Dallas, which owns franchises of restaurants including Burger King, Popeyes, Arby's, Krispy Kreme, Cici's and Golden Corral. That takes a little bit of time.
Only three local IHOPs — in University City, Indian Trail and Rock Hill — answered the phone late last week and remain open. They are apparently run by a different franchise operator.
An IHOP spokeswoman told The Ledger in a statement:
A number of IHOP restaurants located in the Charlotte, NC area temporarily closed in March 2020. We greatly appreciate our neighbors' patronage over the years and currently anticipate that these locations will reopen in the near future.
—TM
---
Today's supporting sponsors are Landon A. Dunn, Attorney at Law in Matthews…

… and T.R. Lawing Realty:

---
Finally, it's Christmastime at Neiman Marcus

ONLY 94 SHOPPING DAYS: Sure, pumpkin spice might have just arrived, but there's already a Christmas display in the Neiman Marcus at SouthPark mall. The store is selling ornaments and featuring Santas, a polar bear, decorated trees and a toy soldier. Retailers are expected to start Christmas promotions earlier than ever this year in order to reduce crowds in stores. Maybe 2020 could use some extra holiday cheer — even if it's only mid-September.
---
Arrow sign backlash in Ballantyne
A fierce debate has erupted in a Ballantyne neighborhood over a homeowners' association's decision to install directional arrows by the address numbers of residents' homes.
According to a letter sent to residents last week by the Ardrey-Kell HOA, at the Ardrey Kell Villages townhouse development near Elon Park Elementary, the association started installing arrow signs on units in mid-August because packages were being delivered to the wrong homes. The signs that mark the address numbers in the development are on the garages but are closer to the front doors of the neighboring units, which apparently confuses delivery drivers.
So in late August, the letter says, the association began installing signs with arrows to indicate the correct front doors, like this: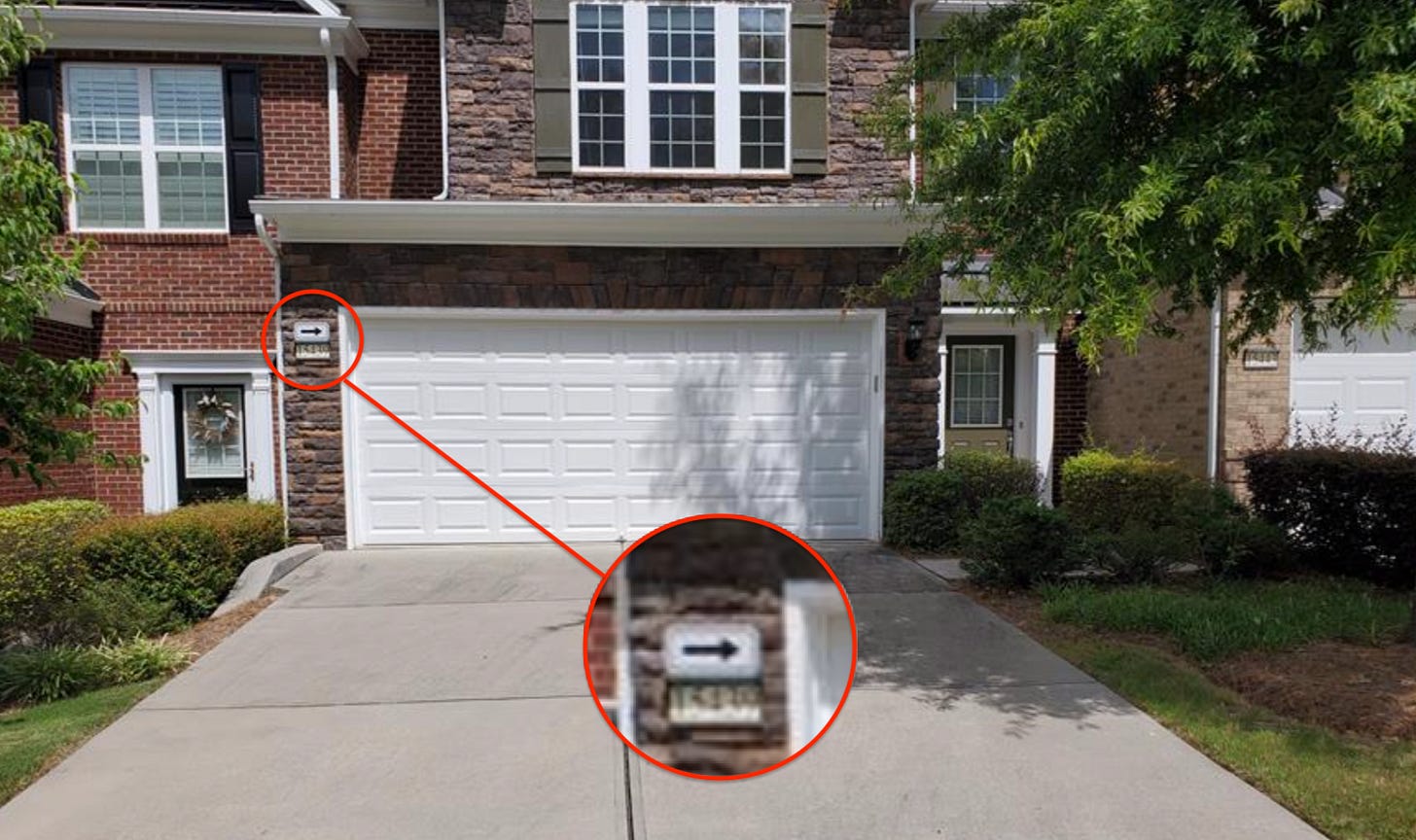 But the move soon sparked controversy. "The arrows kicked off a sh—storm on Nextdoor," one resident told The Ledger. The anti-arrow faction posted comments under the headers "ridiculous arrows" and "NO ARROWS."
For example:
"Looks more like [a] business than a residence."

"Whoa those arrows are ugly. Why wouldn't they just move the address numbers over to make it more obvious which numbers belong to which door? It sounds like they just went for the cheapest option."
After the Nextdoor brouhaha, the board is now allowing residents to opt out of having the arrow signs installed on their units.
However, the letter says that homeowners who have signs installed "will not have the choice of whether the arrow will be above or below the current address sign. It will be installed in a pre-determined location for each home."
One resident wrote, "I couldn't send that opt-out email fast enough." —TM
---
Bill Spoon's BBQ sold for $1M just 2 days after closing
Plenty of tears were shed last week for Bill Spoon's BBQ, which closed Wednesday after 57 years on South Boulevard. It was portrayed as yet another victim of the Covid pandemic.
But what about the role of development pressure?
On Friday, county records show, the land sold for $1.067M. The 0.8-acre site is about a quarter-mile from the Tyvola light rail stop.
The buyer is TPM Properties, which the Business Journal described a few years ago as a local firm "that specializes in affordable rental housing." TPM didn't return an email over the weekend.
Spoon's owner Steve Spoon Jr. didn't mention the pending sale in several Facebook posts last week. Land deals can take a few months to put together. He bought the parcel in 2011 for $750,000, records show.
On Thursday, he wrote on Facebook about the BBQ restaurant's final day:
It was an emotional day, to say the least. We are utterly heartbroken. We stayed until after 8pm last night, reminiscing of the memories we've made within the 4 walls of this building. I'm not going to lie, we all broke down in tears. These past few years have been hard, so incredibly hard. We've struggled to make ends meet. Those ends haven't met for awhile, and we held on as long as possibly could have, and then some. Over time, we'll come up out of the financial holes.
—TM
---
In brief:
---
Loves me some internet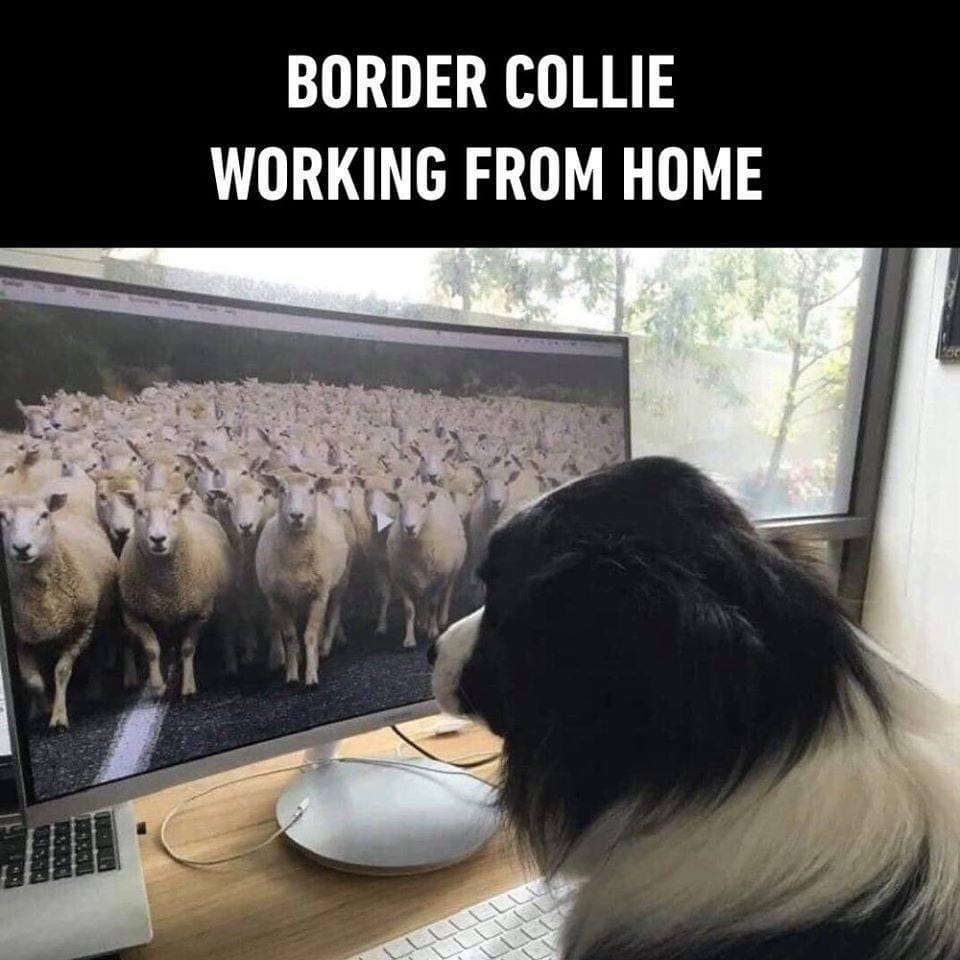 ---
Taking stock
Unless you are a day trader, checking your stocks daily is unhealthy. So how about weekly? How local stocks of note fared last week (through Friday's close), and year to date: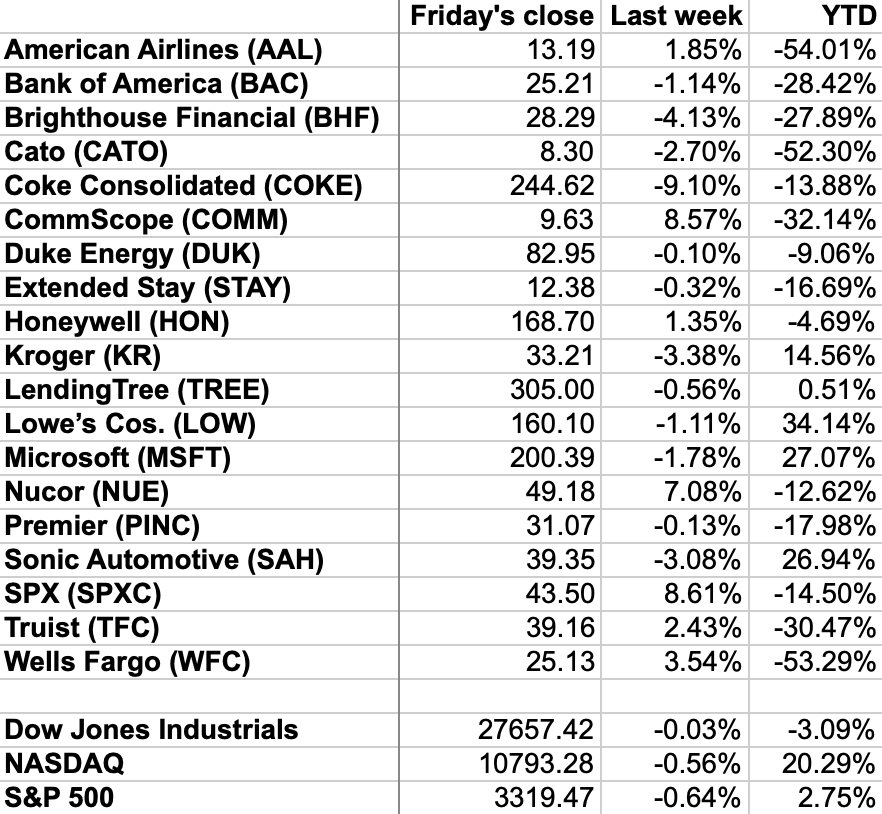 ---
Need to sign up for this e-newsletter? We offer free and paid subscription plans:
The Charlotte Ledger is an e-newsletter and website publishing timely, informative, and interesting local business-y news and analysis Mondays, Wednesdays, Fridays and Saturdays, except holidays and as noted. We strive for fairness and accuracy and will correct all known errors. The content reflects the independent editorial judgment of The Charlotte Ledger. Any advertising, paid marketing, or sponsored content will be clearly labeled.
Got a news tip? Think we missed something? Drop us a line at editor@cltledger.com and let us know.
Like what we are doing? Feel free to forward this along and to tell a friend.
On Facebook, Instagram (@thecharlotteledger), Twitter (@cltledger)
Need an "Essential Charlotte Ledger" T-shirt? Order here.
Sponsorship information: email editor@cltledger.com.
Executive editor: Tony Mecia; Managing editor: Cristina Bolling; Contributing editor: Tim Whitmire, CXN Advisory; Reporting intern: David Griffith