Death in Mecklenburg: Numbers have risen, but why?
Plus: CMS schools are closed to students — but might open for childcare; N.C. Covid lawsuits pile up; Buffett bets big on BofA; Pandemic leads to no fried Twinkies
Good morning! Today is Friday, July 31, 2020. You're reading The Charlotte Ledger, an e-newsletter with local business-y news and insights for Charlotte, N.C. This post is sent to paying subscribers.
---
Medic sees jump in at-home deaths. Is it hidden Covid, or something else? April was 3rd-deadliest month in years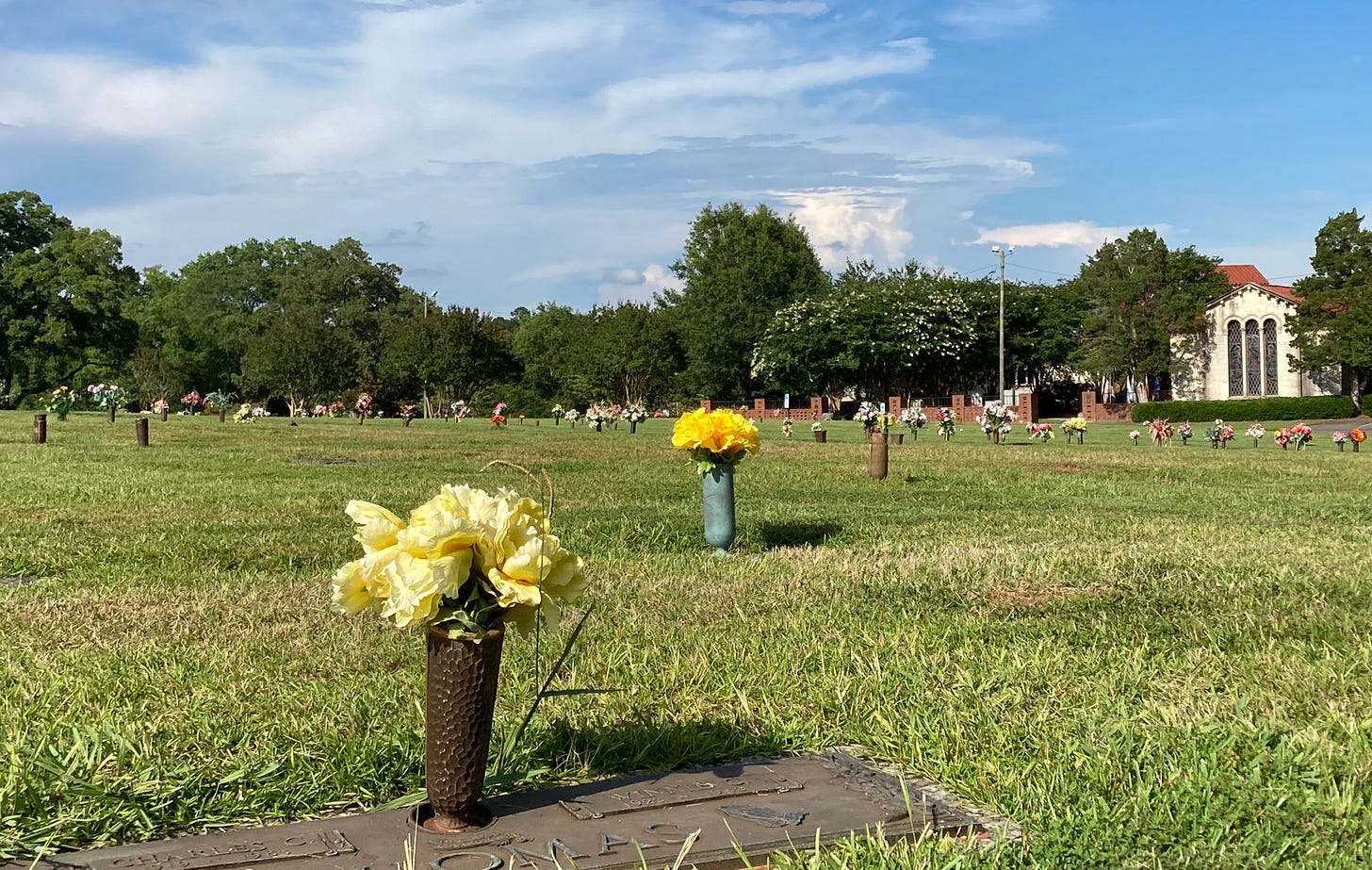 By Steve Harrison and Tony Mecia
For the first three full months of the Covid-19 pandemic, Mecklenburg paramedics responding to 911 calls found an unusually high number of dead bodies when they arrived.
Between April and June, Medic says it responded to 287 calls in which the victim was dead when the ambulance pulled up to the scene — a 20% increase in deaths compared with the same period a year earlier. 
The number of people who died after a resuscitation attempt rose 43%, to 143. 
Ambulances aren't always called when people die, but Medic deputy director Jonathan Studnek says the data suggests that more people are dying at home.
"To me, that says we have seen an increase of deaths witnessed by EMS for a variety of reasons that we would not have expected if the system were stable and acting normal," he said.
In addition, the total number of people dying in Mecklenburg made April the third-deadliest month in at least the last six years, state data show. It's clear that more people are dying, and they're dying in different ways than usual.
What's unclear is why. Medical professionals offer two theories:
Was the coronavirus responsible for some of those additional at-home deaths, which were then attributed to a cause other than Covid-19? Mecklenburg County's Health Department said it does not routinely administer Covid-19 tests on people who die at home.

Or did people die at home in greater numbers because they feared Covid so much that they avoided needed medical care?
At Charlotte-area hospitals, doctors have said many patients are reluctant to come in and receive medical treatment because of fear of contracting Covid. For instance, at Novant Health, the number of people heading to the ER with possible heart attacks fell 40% to 50% at its peak this spring. At Atrium Health, they were down about 40%.
In other parts of the country, officials have noted an increase in in-home deaths — raising questions of whether Covid deaths have been undercounted.
In North Carolina, health officials count Covid deaths conservatively. The state's tally of Covid deaths includes only those in which a doctor believes that person died from the disease, and when a lab-confirmed test also showed they had the novel coronavirus.
Other states also count "probable" Covid cases, in which doctors believe a person died from Covid — but there was never a test to prove they were infected.
Mecklenburg County saw more deaths than usual in April, but it was a only a small increase in deaths compared with those hard-hit states and cities, like New York City and Michigan.
A total of 588 Mecklenburg County residents died of all causes in April — the deadliest April in at least five years, according to preliminary data from the state. The average number of deaths for the last five Aprils was 488 people, and the most second-most number of April deaths was in 2016, when 530 people died. Data for May and June is incomplete.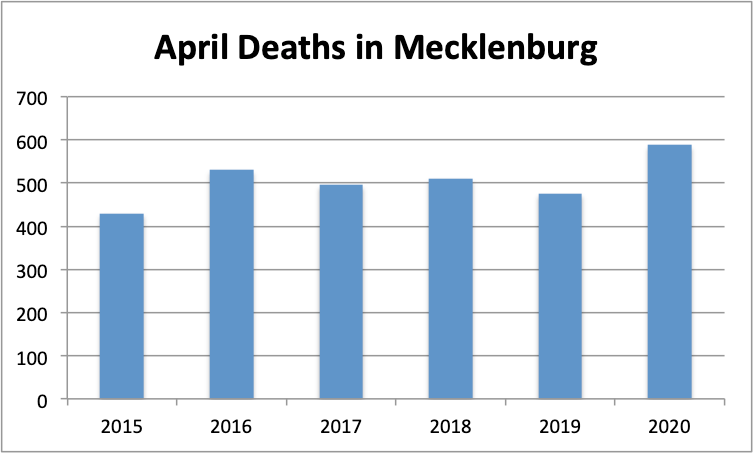 The number of deaths in Mecklenburg in April 2020 was the highest April in at least six years, state data show. The county's 38 official Covid deaths do not fully account for the increase.
The emergence of Covid deaths does not fully account for the April increase: The state's report says 38 of Mecklenburg's April deaths were attributable to Covid. That number was fewer than the number of deaths attributed to heart disease (103) and cancer (93) and more than were attributed to strokes (30), lower respiratory disease (29) and Alzheimer's (25).
Searching for missing Covid deaths: Raynard Washington, Mecklenburg's deputy health director, says the health department is trying to understand how the pandemic has affected overall mortality — and to track down possible hidden Covid deaths.
He says the health department has established a system that reviews all death certificates to uncover uncounted Covid.
Since late March, Mecklenburg County has said 195 people have died from Covid. Washington says his initial review of death certificates has found fewer than 10 cases of probable Covid deaths that weren't counted.
He said that secondary effects — such as people not getting preventative care or waiting too long to go to the emergency room — could be pushing deaths higher.
"We did some preliminary analysis of emergency department data and we did see there were some decreases in the causes for visits that we would have otherwise not be expected to be impacted because of Covid, for things like strokes," he said. "And so we don't know just yet whether there has been increase of excess deaths due to those kinds of chronic conditions where people have either chosen to avoid care or not accessed care soon enough."
While at least 588 people died in the county in April, there were two other months in the last six years that had more. In January 2018, 626 people died in what the Centers for Disease Control and Prevention said was a "high severity" flu season. In January 2019, 597 died.
Focus on excess deaths: Experts say that, as the pandemic continues, the best way to measure its effect is by looking at what's known as "excess mortality" — when there are more deaths than expected.
"Excess deaths is a really interesting measure," said Cara Frankenfeld, an epidemiologist with George Mason University. "… It's just how many deaths do we see overall that is higher than what we would expect given historical data. And in many areas, we don't see big spikes as a percentage."
She said the full effect of Covid won't be known for months or years, when a detailed examination of mortality is studied.
"And the reason why excess mortality can be helpful is that we don't have to rely on confirmation of cases," she said. "We're just seeing more deaths now. We don't know exactly what they are from, but we are seeing more deaths. And the likely scenario is that they are Covid deaths. And we don't have to tease out — if the death is coded as a stroke, is that a Covid-related stroke, or a stroke that happened for another reason?"
In places like New York City there was a dramatic increase in excess mortality in March and April. When there usually would have been about 1,000 deaths a week, New York City saw weeks when there were more than 5,000 total deaths.
At the peak of Michigan's battle with Covid-19, the state recorded roughly 1,100 more deaths than expected — an increase of roughly 70%.
The pace of Mecklenburg County's official Covid deaths has stayed roughly the same since April, at about 50 people a month.
Business as usual: At Charlotte funeral homes, funeral directors say they're not noting much of a difference. They have had to make a number of changes — limits on the numbers of people attending memorial services, for instance, and increased sanitation measures.
But as far as the numbers of deceased people, they say it's mostly business as usual.
"Covid is not a huge trend," says Jeff Dimond, manager of Harry & Bryant funeral home in Myers Park. "You have some people passing (of it), but it's really very few. I would have thought it would be more."
He said he knows of people in the funeral business who headed to New York to help with all the deaths there in April, but there has been nothing comparable in Charlotte.
"I wouldn't say it's too much different than flu season — at least that is my experience here," he says.
Steve Harrison is a reporter with WFAE, Charlotte's NPR news source. This article was produced by a partnership between The Ledger and WFAE. You can sign up for Steve's weekly "Inside Politics" newsletter here.
Related articles in The Ledger's "Hidden Healthcare Crisis" series:
---
CMS classrooms, closed for safety, might open for childcare
Here's a tidbit that will come as a head-scratcher: Community groups like the YMCA of Greater Charlotte are hustling to ramp up programs for children who will need supervision during remote learning, and there's a chance they'll be using — wait for it — Charlotte-Mecklenburg Schools buildings for those programs.
The YMCA quickly exhausted most of the 750 slots in a "Back to School" program it announced earlier this month, where students will be supervised all day during remote learning. Of the 12 area branches where the YMCA has already opened up registration, 10 branches already have waitlists, said Adrianne Hobbs, executive director of youth development for the YMCA of Greater Charlotte. Only two branches, in Lincoln County, still have slots available.
"We are actively looking for additional locations to be able to provide more program space for our students because we know there are so many families that need help and we're trying to support our school systems as best we can," Hobbs told The Ledger. "We're trying to work closely with schools, we're trying to work closely with churches, to find appropriate space.
"We are working closely and we're in continuous communications with our connections at CMS, as well as at our other school districts we serve," Hobbs said. "So much of the use of the buildings depends upon whether students are currently allowed into the facility or not. So we hope to have some answers soon. But in order for us to be in CMS, there's obviously many people who have to make that decision."
Asked by The Ledger on Thursday about the possibility of community groups using CMS schools, Superintendent Earnest Winston sounded open to the idea:
We are having discussions currently about the very thing you have just alluded to. While we are continuing to have those conversations with staff, and will be sharing some information with our board members pretty soon in that regard, it would be a little premature right now for me to go into specifics. But we certainly want to make sure that our students are taken care of, and that they're able to function in a safe environment. Potentially, our buildings could be used for that. So stay tuned.
Huge need: Certainly, there's an enormous need for working parents with young children to have their children supervised during remote learning. Other area non-profits, like the Salvation Army Boys & Girls Clubs, are also searching for extra spaces around the county where they can expand daytime programs and care for kids who cannot be home alone.
But after the drama that's been the will-we-or-won't-we in regards to opening school buildings to students this fall and the societal fallout that could come from keeping them shut for a prolonged period of time, the idea of opening school buildings might not sit well with some people. —CB
---
Did you know…
… that paying Ledger subscribers like you have the ability to comment on articles? Join the discussion:
---
So how low
are
CMS's staffing levels?
Charlotte-Mecklenburg Schools Superintendent Earnest Winston cited low staffing levels among teachers, bus drivers, school nurses and custodians as the primary reason why CMS can't open schools to students Aug. 17 for two weeks of in-person instruction during a meeting of the CMS school board Thursday. Board members later voted unanimously to cancel all in-person instruction and go full-virtual for the start of the school year.
But how low are staffing levels compared to most years?
Winston said there are 70 vacancies in teacher positions, which isn't an abnormally large number of vacancies to start the school year. Last August, for example, the district reported having 80 teacher vacancies and considered that to be a manageable number.
There are 80 bus driver vacancies, compared with 20 to 30 the district usually has at the start of the school year, Winston said. There are few people in the pipeline for bus driver hires, he said, and training and DMV certification for new drivers takes weeks or months.
And there are 40 school nurse vacancies, resulting in about 90 schools with no school nurse because many nurses split their time between schools.
At Thursday's meeting, Winston characterized the vacancies as "outside of our control."
"It's not only vacancies by themselves, but we've had a number of positive cases within our staff. So it not only impacts that staff member, but it impacts the other staff members who have had contact with that staff member," he said. "In July alone, we have had about 70 members of transportation team who have had to self quarantine as a result of the virus. I can't reiterate enough the impact that the virus has having."
He also said: "Could we open schools on August 17? I believe we could have done that. But I also believe that the staffing challenges that we know of today and that we anticipate to occur over the next several weeks would have significantly compromised our ability to do that effectively and in a safe manner."
During a news conference after the board meeting, school board Chairwoman Elyse Dashew told reporters: "The stakes are so much higher right now than in a typical year. If we don't have a nurse in the school in these Covid-19 times, that's a bigger deal." —CB
---
Here come the Covid lawsuits
When the pandemic hit in March, you had to know that it would keep at least one profession busy: lawyers.
Now, a national law firm has started tracking Covid-related lawsuits — and it says North Carolina litigators have filed at least 28 suits related to the effects of the coronavirus. Some are against local and state governments, and some are against businesses.
According to Hunton Andrews Kurth, the 28 Covid suits include:
Civil rights violations. At least 13 suits allege the government deprived people of their rights to protest, operate businesses or hold religious gatherings.

Closing campuses. There are at least three suits against the University of North Carolina system for not offering tuition refunds when colleges moved to online-only classes in March.

China. There's a lawsuit against China for engaging in a "systemic cover-up" of the severity of the coronavirus.

Supply contract. There's a suit against a distributor of hand sanitizer alleging that it backed out of an agreement and sold items to somebody else at a higher price.

Banking. There's a federal lawsuit in Greensboro against Wells Fargo that alleges that the bank refused to comply with a requirement that it "pay out compensation it received for small business loans" related to Covid.

Beach property. There are suits against communities in the Outer Banks and Bald Head Island for restricting access during the pandemic and banning vacation rentals.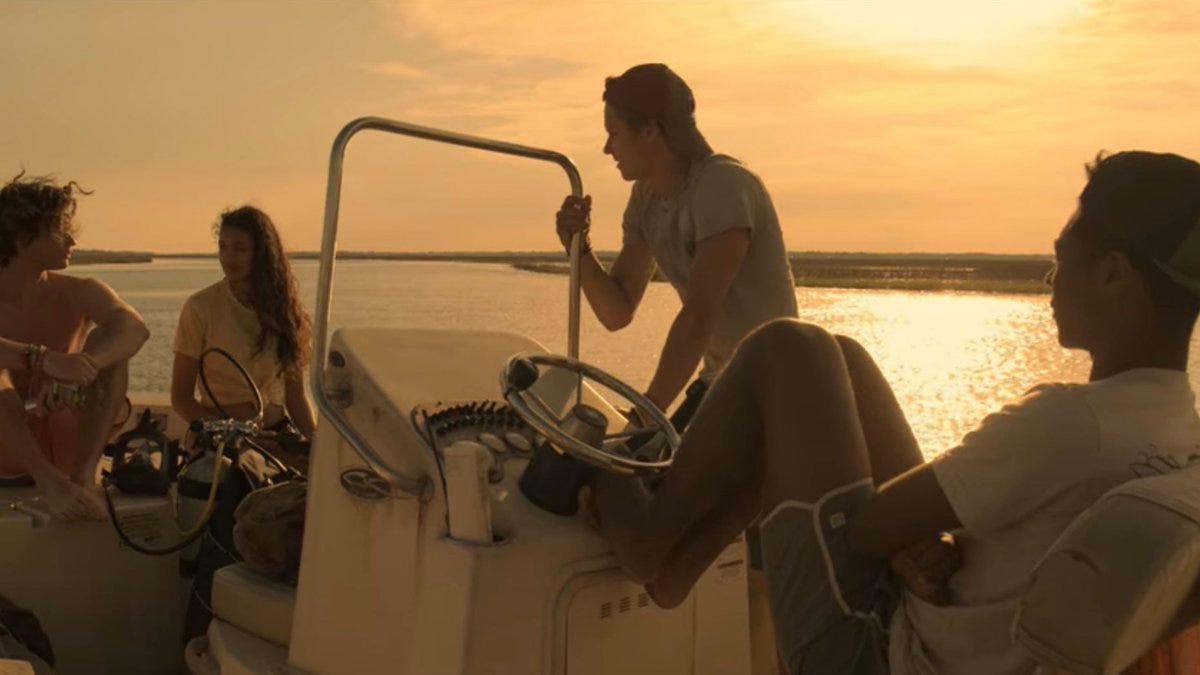 Outer Banks lawsuit: A federal suit alleges that Nags Head, Kill Devil Hills, Kitty Hawk and other local governments prevented "plaintiffs and other non-resident property owners from accessing their properties during the Covid-19 pandemic."
There are other lawsuits, too, related to refusals to refund concert tickets, insurance payouts, voting rights, prison operations, trademarked medical gowns and rent payments. The list might be incomplete — it does not seem to include the lawsuit brought by strip clubs against the state government related to shutdown orders, a case known as Tallywhacker v. Cooper.
Expect more Covid lawsuits in the months ahead. —TM
---
In brief
---
Loves me some internet (vacation edition)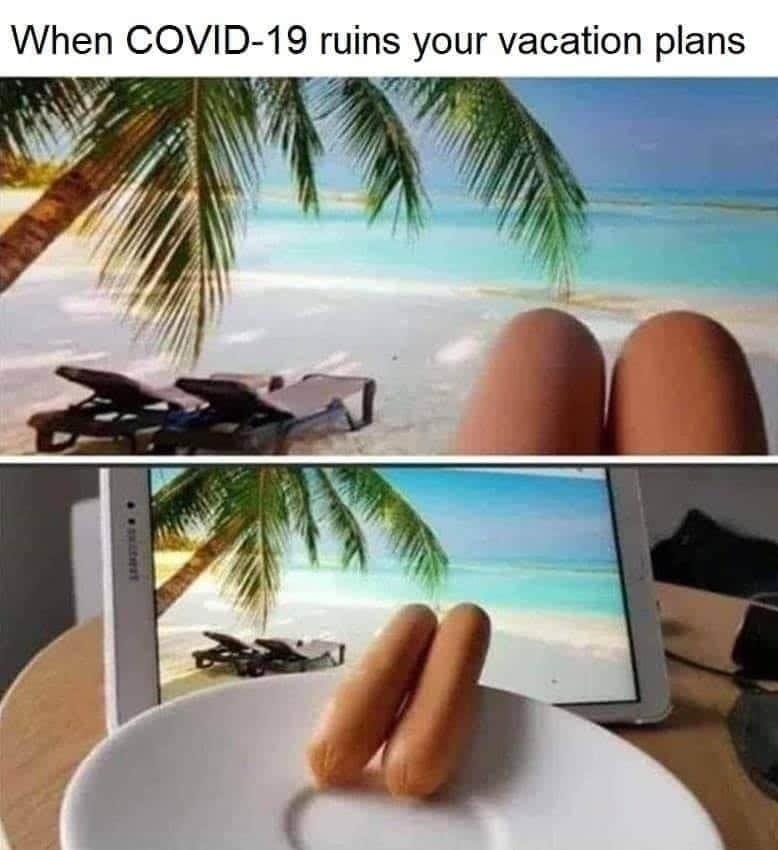 ---
Need to sign up for this e-newsletter? We offer free and paid subscription plans:
The Charlotte Ledger is an e-newsletter and web site publishing timely, informative, and interesting local business news and analysis Mondays, Wednesdays, Fridays and Saturdays, except holidays and as noted. We strive for fairness and accuracy and will correct all known errors. The content reflects the independent editorial judgment of The Charlotte Ledger. Any advertising, paid marketing, or sponsored content will be clearly labeled.
Got a news tip? Think we missed something? Drop us a line at editor@cltledger.com and let us know.
Like what we are doing? Feel free to forward this along and to tell a friend.
Searchable archives available at https://charlotteledger.substack.com/archive.
On Twitter: @cltledger.
Need an "Essential Charlotte Ledger" T-shirt? Order here.
Sponsorship information: email editor@cltledger.com.
Executive editor: Tony Mecia; Managing editor: Cristina Bolling; Contributing editor: Tim Whitmire; Reporting intern: David Griffith