What's up with all these bankruptcies?
Plus: New questions about Ballantyne high school site; Hypnotic art in South End; Academic paper investigates flood of 'corporate B.S.'
Good morning! Today is Monday, February 17, 2020. You're reading The Charlotte Ledger, an e-newsletter with local business-y news and insights for Charlotte, N.C. Happy Presidents' Day.
Need to subscribe? Sign up for free here (charlotteledger.substack.com). Like what you see? Forward to a friend.
---
Today's Ledger is sponsored by CXN Advisory, a Charlotte-based firm that advises on executive goal-setting and execution for leaders of early stage and high-growth organizations. Subscribe to CXN's Set The Boat newsletter for regular leadership insights.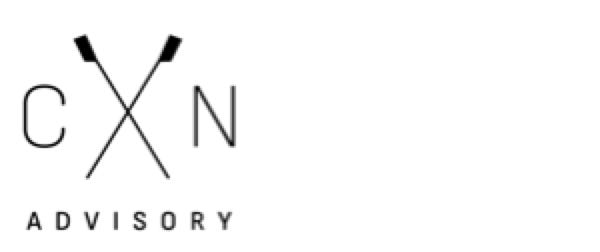 ---
Growing companies can have shaky finances, too — including Earth Fare and a big Matthews franchisee that runs Sonics and MOD Pizzas; Surprise $7M tax bill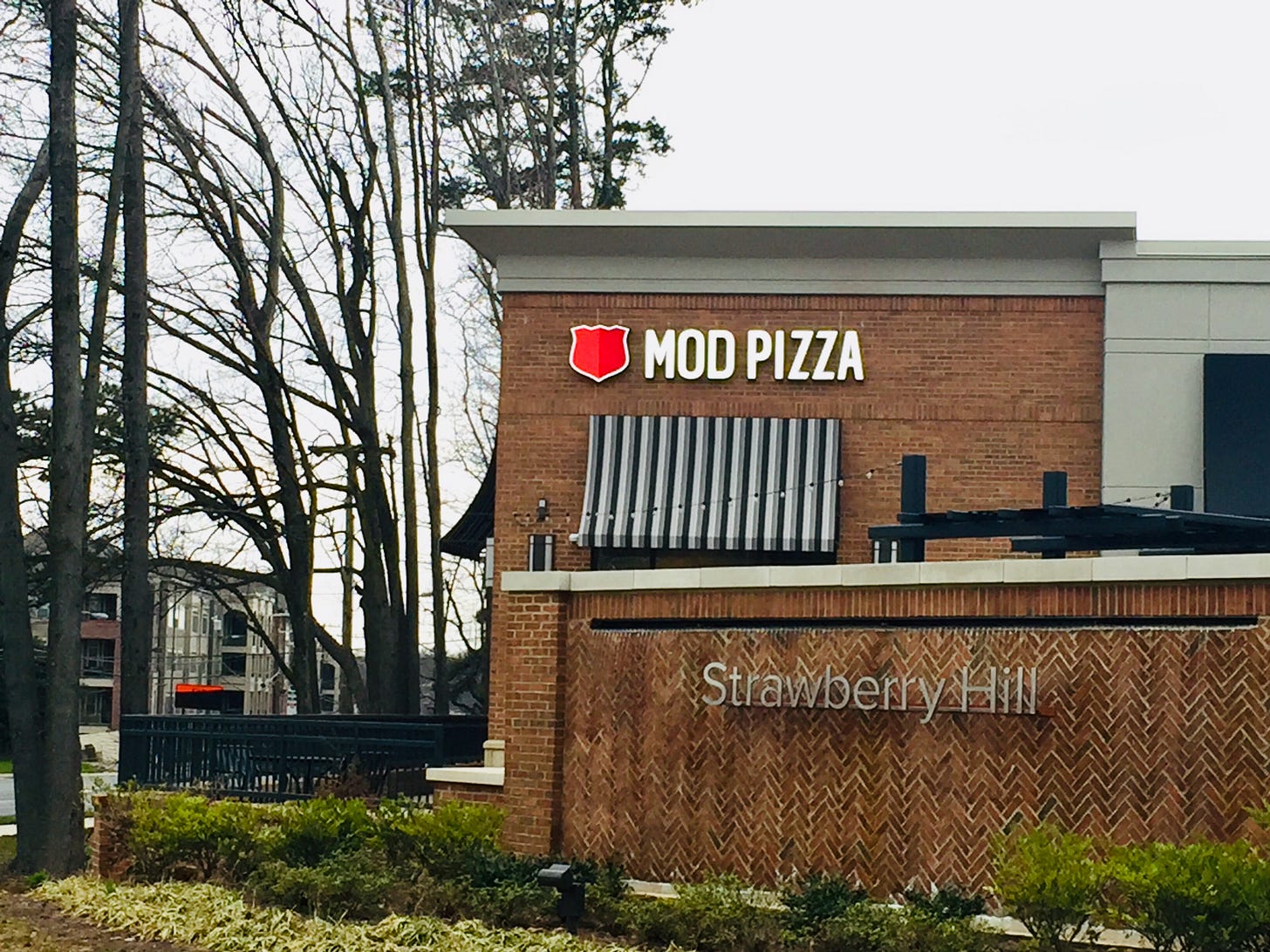 From all outward appearances in the last few years, the Matthews company that was one of the biggest restaurant franchisees in the Southeast appeared to be doing well.
The company, SD Holdings, seemed to be growing. It had 1,900 employees and ran 90 restaurants, including 73 Sonic Drive-Ins in five states. It was the 93rd-largest restaurant franchisee in the country.
In 2018 and 2019, it ventured into tacos, opening three Fuzzy's Taco Shops — in Matthews, Rea Farms and Steele Creek — and told the Business Journal it was scouting more sites and "building the footprint across the Tar Heel State." It was adding pizza restaurants, too, opening seven MOD Pizzas since 2018, including the one that opened at Strawberry Hill near SouthPark in mid-January.
But earlier this month, the bottom dropped out of the operation. All three new Fuzzy's Tacos suddenly closed. Then, SD Holdings filed for bankruptcy protection on Feb. 7, listing between $10M-$50M in debts and less than $10M in assets. Except for the Fuzzy's shops, its restaurants continue to operate.
In the last two weeks, three big companies with Charlotte ties have filed for bankruptcy protection. The other two are Earth Fare, which has seven Charlotte-area stores and also seemed to be expanding, and Observer parent McClatchy Co. The McClatchy example seems like a classic bankruptcy case — facing lots of debt and falling revenues, a company slashes costs until finally crying "uncle" and turning to bankruptcy court to reorganize finances.
Growing but failing? But the other two seem more puzzling, because the companies appeared to be in growth mode. They are good reminders that even though a business might be adding stores and expanding, it can still carry a lot of debt — and can quickly encounter trouble if something goes wrong.
SD Holdings, bankruptcy filings show, became overextended by growth — and received an unexpectedly high tax bill from which it never recovered.
According to bankruptcy documents:
In May 2017, SD Holdings took on debt to buy 64 Sonics.

It bought an additional seven Sonics in December 2017, even though "the Debtors' businesses in 2017 were heavily leveraged."

It borrowed nearly $30M in 2017 and 2018, using some of the money to add the pizza and taco restaurants.

In October 2018, the company "received an unexpected $7,000,000 tax bill" related to its transaction to buy the 64 Sonics.

Strapped for cash, the company in December 2018 started approaching lenders for what are known as merchant cash advances — a sort of payday lending for businesses, in which they promise future revenues in exchange for an immediate cash infusion. SD Holdings sold $8M of future revenues for $5.9M, records show.

By January of this year, the company had stopped paying its lenders "in order to continue making payroll and paying suppliers." Some sued. By early February, out of money, the company closed the Fuzzy's restaurants and put the company into bankruptcy. The remaining restaurants will be sold. Sonic's corporate office plans to buy the Sonic restaurants from SD Holdings.
SD Holdings did not return phone calls. Its CEO is Yaron Goldman, a UNC Charlotte MBA grad who started as a McAlister's Deli hourly employee in 1996 before opening his first franchise in Charlotte in 1999, according to a bio on his company's website. SD Holdings sold its interests in 60 McAlister's Delis in 2016 and 2017.
Ledger's take: When the economy eventually turns south — and it will, sometime — you're going to see a lot more experiences like these: private companies that seem to be growing and thriving but that beneath the surface are struggling to keep up with their debt payments.
Last week, the American Bankruptcy Institute reported that 630 companies filed for Chapter 11 bankruptcy protection in January — the highest number for January since 2012.
---
New doubts about Ballantyne high school site
Does CMS really have a shot at buying the parcel it says it wants in Ballantyne for a new high school? If so, that apparently comes as news to the developer who says his company is buying the 80-acre site off Johnston Road near I-485.
At last week's Urban Land Institute conference at the Westin uptown, a partner with apartment developer Woodfield Development was overheard expressing surprise that CMS had included a mention of the parcel in its letter to the county asking for more money to build schools. "I have it under contract!" he said.
Contacted later by The Ledger, the partner said he had no comment.
The Ledger reported last week that the land, owned by the Catholic Diocese of Charlotte, was up for sale last summer but that the Diocese has a different buyer lined up.
What it means: If my read on this situation is correct, then CMS would seem to have little chance of actually acquiring this land for a new high school. Don't make those 2024 carpool arrangements just yet.
---
Today's supporting sponsors are The McIntosh Law Firm/Carolina Revaluation Services and T.R. Lawing Realty:

---
Reader response
It's time once again to dip into the Ledger's ol' electronic mailbag (and a few replies on social media):
In response to "Was Amazon's HQ search really a data harvesting operation?":
"Outstanding take on the Amazon fishing for info from desirable cities. Bezos is as ruthless as he is smart."
In response to "BJ's closing at Midtown":
"Well, that sucks about BJ's. Not surprising, though: It was never crowded, which is part of the reason why I like it so much. Quite a contrast from the dystopian hellscape at Costco."
In response to "Branding firm sics lawyer on food blogger after negative review"
"Suing bloggers is an interesting PR tactic. Should win them some fans among local media."

"I don't like it when the established firm with the attorney bullies the solo blogger without one. He should've held his ground and barked back."

"While it may be an unfortunate response from the PR firm, it seems equally inappropriate for a food blogger to be so clearly injecting personal political views into his reviews of a restaurant. They can each have their own political beliefs, and neither of those needs to be a part of the food review."
In response to "Historic Ballantyne? Townhouse plan gets frosty reception":
"I'm with the Ballantyne residents. Their anger may be a little misplaced, but I had to drive to Community House Middle School in the morning a few months ago, and I think that is the worst driving experience I've had in Charlotte, aside from sitting in traffic near the Speedway on race day."

"Ballantyne is the cash cow for the uptown gang."

"For some reason, everybody from NY wants to move here. And they need to have someplace to live."
In response to "Matthews is becoming the South End of the suburbs":
"There are things to do there for sure, but I wouldn't go so far as to call it the 'New South End.' Not by a mile."
In response to "CMS wants new high school in Ballantyne but lacks money":
"I think it sounds good but also sounds like a long shot. I shudder to think what Ardrey Kell will look like when my 4th grader gets there."

"It's so sad. We have so many other things being built like stores and stores and banks, banks. And gyms and gyms on every other block."

"May sound crazy, but if the state legalizes marijuana, they can afford more schools. We would probably end up with more drop-outs, though."
In response to "New BofA Tower has no assigned desks":
"I, for one, will be glad when this whole collaboration trend dies off. It's annoying as hell. And if I had to work in a workspace like that, I'd have to quit."

"A lot of people could never get with this moving around because they have a need to keep 15 items of junk at their desk at all times. Regardless, this seems like nothing more than a tryhard attempt to be 'contemporary' and doesn't seem to fit the culture of a bank."

"I work in the building, and it's nothing special. 90% of people sit in the same seats with their teams everyday. I sit away from my team, and it doesn't make you talk with other teams any more or less."
---
You are feeling sleepy, very sleepy
Four new pieces of interactive art popped up along the Rail Trail late last week in South End.
Judging by the number of people taking selfies, the one that seems most popular is "Passage," a colorful and hypnotic piece consisting of a series of rings of light that's described by a nearby sign as an "immersive, minimalist, contemplative and interactive artwork that explores the emotional connections we develop with light and sound" (description also helpfully available in French):
"Passage" is located on the trail near Bland Street (across from Hot Taco). The artwork is sponsored by Charlotte Center City Partners and will be on display through the end of the month, Charlotte Five reports.
---
In brief:
High Ballantyne rent: Earth Fare was paying rent and associated charges on its Ballantyne store to the tune of $43,000 a month, according to bankruptcy documents filed last week. The store is about 26,000 s.f., and the lease was to run until 2025. The landlord, KRG Toringdon Market, objected to the way Earth Fare proposed to sell the company's assets, as did a joint venture that Charlotte-based Crescent Communities participates in involving a store in Orlando. But a judge on Friday agreed with Earth Fare's plan. (Bankruptcy documents)

American to fly to India: American Airlines is adding a country to its global network: India. American said last week it will start service between Seattle and Bangalore, India, beginning in October. It's part of a move to bulk up flights from Seattle to take on Delta there. American used to fly to India but discontinued those flights in 2012, before it merged with US Airways. Seattle to Bangalore will be a 16 hour and 20 minute flight, the second-longest in American's network, behind Dallas to Hong Kong. (Forbes, USA Today)

Record park visits: The number of visitors to the Great Smoky Mountains National Park increased 10% in 2019, to 12.5 million, the most ever. (Asheville Citizen-Times)

Media investigation sought: The government agency that backs pensions says Observer parent McClatchy Co. may have conducted "fraudulent transfers" to give control of the company to hedge fund Chatham Asset Management. McClatchy converted Chatham's unsecured debt to secured debt in 2018, a bankruptcy filing says, which gave Chatham a leg up on owning the newspaper chain once it exits bankruptcy. A government lawyer told a bankruptcy judge Friday that the transfer "is a huge issue that we need an opportunity to investigate." A lawyer for Chatham said the transfer was appropriate and that the hedge fund is "committed to independent journalism." (Bankruptcy filing, WSJ/subscriber-only)

Time to vote: Early voting started last week for the 2020 primary election. One change: Because the South County Regional Library is under renovation, there's a substitute early voting site in an old Rite-Aid at the Carmel Commons Shopping Center, 7601 Pineville-Matthews Road. Early voting at 20 sites in the county will take place every day through Feb. 29. Election Day is March 3. (More info: Board of Elections)

More than a mall owner: Simon Property Group, which owns SouthPark Mall and Concord Mills, "is beta-testing, in real time, becoming a retail-focused venture and private equity firm," a commentator notes. It's buying a stake in Forever 21, has an investment in the company that owns Nine West and Barney's New York and helped rescue Aeropostale from bankruptcy in 2016. (Petition)

Bank tech collaboration: Wells Fargo is asking tech workers in markets where there are 10 or fewer such employees to move to bigger cities including Charlotte. The bank "is beginning to roll out a global workplace strategy that emphasizes co-location and collaboration to help increase Technology's speed and engagement," a spokesman said. (Biz Journal)

No Tepper records: The city is not planning to release records related to its talks to land pro soccer anytime soon. A city spokesman tells WFAE that because the deal is not finalized, it will not yet release minutes of closed-session City Council discussions. "City officials gave every indication those records were going to be released. But the city now says … not so fast." The city says it has set aside $110M of tourism money but lacks the details on how it will be spent. (WFAE's Inside Politics newsletter)

Great Wolf Lodge deal: A pretty solid deal from the Great Wolf Lodge in Concord: It is offering an overnight stay and use of the water park for just $29 per person. Mark your calendar, because the deal is valid only when you make a booking on Feb. 29 for a stay later in the year. Blackout dates apply, minimum two people per room, use the code "LEAPYEAR." Rooms are usually $150+ per night.

No bull: An academic paper by four researchers published by a scholarly journal at Indiana University finds that "many organizations are drowning in a flood of corporate bullsh—, and this is particularly true of organizations in trouble, whose managers tend to make up stuff on the fly and with little regard for future consequences," according to the abstract of the article for the publication Business Horizons. "… While it is unlikely that any organization will ever be able to rid itself of bullsh— entirely, this article argues that … astute managers can work toward stemming its flood." (ScienceDirect)
---
Taking stock
Unless you are a day trader, checking your stocks daily is unhealthy. So how about weekly? How local stocks of note fared last week (through Friday's close), and year to date: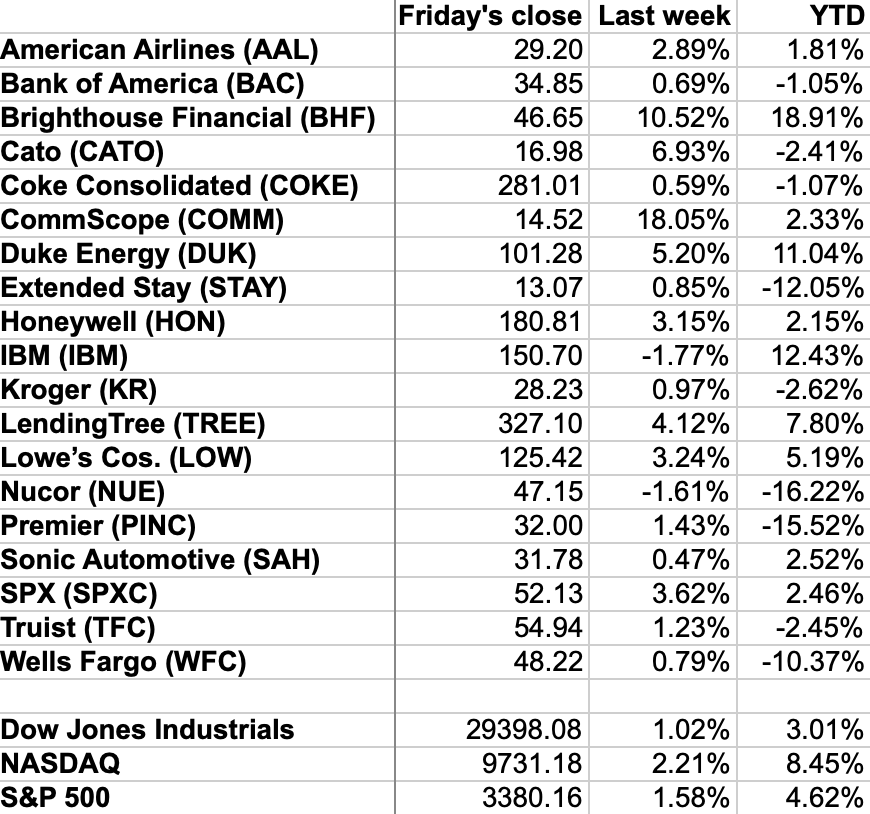 ---
Need to sign up for this e-newsletter? Here you go:
Got a news tip? Think we missed something? Drop me a line at editor@cltledger.com and let me know.
Like what we are doing? Feel free to forward this along and to tell a friend.
Archives available at https://charlotteledger.substack.com/archive.
On Twitter: @cltledger
Sponsorship information: email editor@cltledger.com.
The Charlotte Ledger is an e-newsletter and web site publishing timely, informative, and interesting local business news and analysis Mondays, Wednesdays, and Fridays, except holidays and as noted. We strive for fairness and accuracy and will correct all known errors. The content reflects the independent editorial judgment of The Charlotte Ledger. Any advertising, paid marketing, or sponsored content will be clearly labeled.
The Charlotte Ledger is published by Tony Mecia, an award-winning former Charlotte Observer business reporter and editor. He lives in Charlotte with his wife and three children.